So, you're looking to apply for a Global's Make Some Noise grant? Here's everything you need to know!
Global's Make Some Noise has been raising money for small, local charities since 2014, and we will be running our 10th appeal this October. The first stage of our application process for 2023 is now closed and will reopen in 2024.
We work with Global brands such as Heart, Capital, Radio X, Smooth and Classic FM to raise funds. As well as giving money, we also give a voice to community causes through awareness raising, and give a helping hand through our training programme and skill-building initiatives.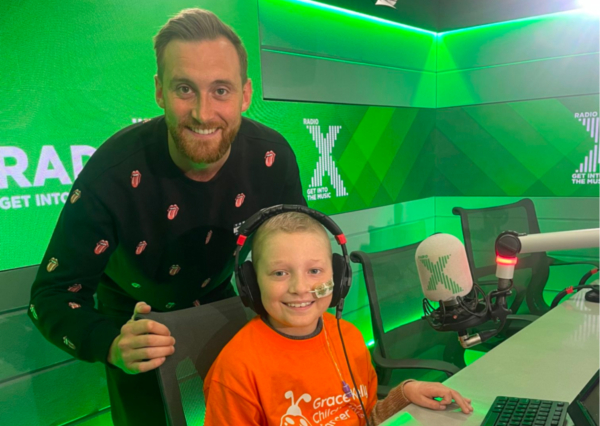 How to apply to become a Global's Make Some Noise charity
Our current programme prioritises grants for small charities that are working to address one or more of our key outcome areas for achieving change in communities across the UK.
Our four key outcome areas are:
Providing safety and shelter
Supporting physical and/or mental health
Developing life skills
Reducing isolation or improving inclusion
Here is a list of the types of things we're most likely to fund:
Staff salaries, predominantly associated with direct delivery work with the people you support
Any programme, service or project delivery costs
Equipment, technology, materials or refurbishment costs which are related to direct service delivery work (we cannot contribute to large build projects, fundraising or marketing costs, unless part of a core cost contribution proportionate to the funding request)
This list is not exhaustive, and we have funded many different areas of work and initiatives. If you are not sure if what you want to apply for is eligible, or has a good chance of being funded, contact the Make Some Noise Grants Team at [email protected]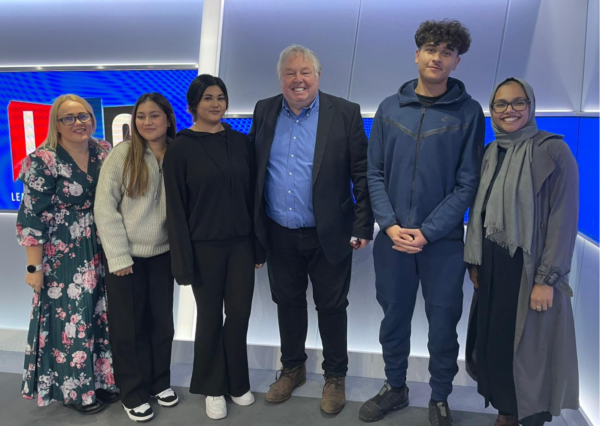 Eligibility Criteria
In addition to delivering a key project or service addressing one or more of our key outcomes, your charity must meet our basic eligibility criteria, listed below: 
Your charity has an annual income of approximately

£30,000-£1million

 

Your organisation is a

UK

registered charity

with the Charity Commission, OSCR (Scotland) or the Charity Commission for Northern Ireland

 

Your charity has been registered for at least 1 year, with 1 set of full submitted accounts

on the Charity Commission, OSCR (Scotland) or the Charity Commission for Northern Ireland

 

Your charity provides

in-depth direct support to individuals

You have a

registered bank account

in your organisation's name

You have a

current safeguarding policy

and set of procedures

You have a current

equal opportunities/equality policy

and processes

You are able to identify a specific programme, area of work, role or project which Global's Make Some Noise could fund – this can be existing or new

 
Unfortunately, some organisations and funding requests are not eligible for support, they are: 
Organisations who do not conduct any direct delivery work e.g. primary focus on research or campaigning

Animal rescue / rehabilitation or projects that solely benefit animals

Faith-based projects supporting the promotion of religion

Organisations based, or delivering work overseas

Schools, colleges or higher education institutions

NHS or other healthcare providers 

Providers undertaking local authority obligations 

Politically affiliated organisations

 

Activities that have already taken place

 

Grant-making organisations or activities where funds will be primarily provided to third-parties or individuals

 

Fundraising events/activities or fundraising salaries

as primary funding request 
Please check that your charity meets the above criteria before applying.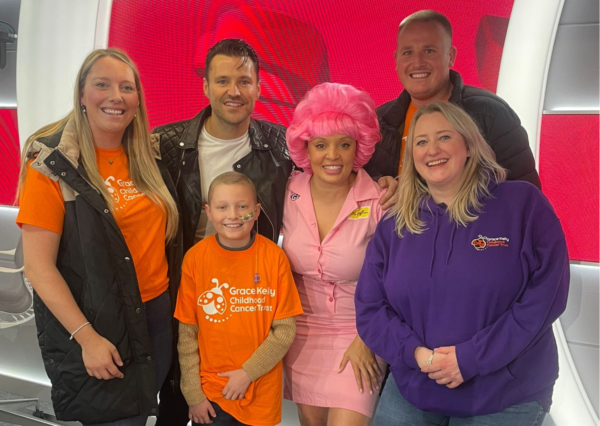 What is the application process?
Stage 1: Expression of Interest
We expect to open stage 1 of our application process in early March 2024. Please sign up to our mailing list below to receive an alert when it is open. The Expression of Interest form consists of general questions about your charity and 1 question regarding your funding proposal, which can be no more than 100 words. The Expression of Interest should take approximately 15-30 minutes to complete, depending on how much information you have prepared. You will need the following information to complete the form:
Confirm that you meet our basic eligibility criteria listed above
Identify which of our key funding outcome areas you address
Provide your contact information
Provide your charity registration information
Select whereabouts your charity delivers support and who you support
Opportunity to tell us a little about your charity
Opportunity to share your intended funding proposal which is limited to 100 words
There is no limit to how many charities can submit an Expression of Interest, but only those who meet our basic eligibility should submit the form.
What next?
Your Expression of Interest will be assessed by our Grants Team to make sure you are eligible for our support.
The team then shortlist potential charities based on how well they meet our funding objectives and the type of project they have applied for, as well as other factors including diversity of causes. This assessment will take place between March and April 2024.
Stage 2: Invite to apply
If your charity is invited to proceed to stage 2, you will receive an email from us asking you to provide further information through an online application form.
If your charity has not been successful, you will receive an email from us confirming that you have not been successful on this occasion. We sadly cannot invite every charity who submits an Expression of Interest to stage 2. We receive a huge number of Expressions of Interest every year and Global's Make Some Noise can only support a limited number of charities. Unfortunately, we cannot provide feedback for unsuccessful Expressions of Interest.
Alongside your application form detailing your project plans and objectives, you will be asked to provide documentation such as your safeguarding policy, current financial information and your constitution or governing document.
If you have an accessibility requirement and need additional support with the application process, please contact [email protected]
Your charity and application will be assessed through our due diligence process and (if successful) will proceed to stage 3, the panel assessment. There are certain issues such as inadequate safeguarding, indicators of fraud or irresolvable financial issues that may mean your application cannot be progressed.
Stage 3: Panel Assessment
Your application will be assessed by our Grants Panel, made up of representatives from Global, Global's Make Some Noise and external charity sector experts.
We may contact you after our Panel with questions or conditions the Panel have set for you.
Our Panel make recommendations for support which then go to our Trustee Board for approval. We will let you know the outcome of the process and are committed to providing constructive feedback about your application should you be unsuccessful on this occasion.
Applications for 2023 have now closed. Successful applicants from 2023 should expect to have confirmation by early June 2023. The successful charities will receive their Global's Make Some Noise grants from April 2024 following our public fundraising appeal in October.
If you are selected to become a Make Some Noise charity, you may be invited to share photos, videos, stories, or put forward participants for interviews so we can help champion small charities around the UK. Support is provided every step of the way but we recommend thinking about this in advance of applying to consider if the Make Some Noise appeal is the right fit for your organisation.
Please visit our FAQs page to find answers to our most common questions about our grants programme and process.
Sign up to our mailing list today, we'll be in touch!