Christmas is just around the corner!
Shop our delightful Classic FM Christmas Cards and your future self will thank you!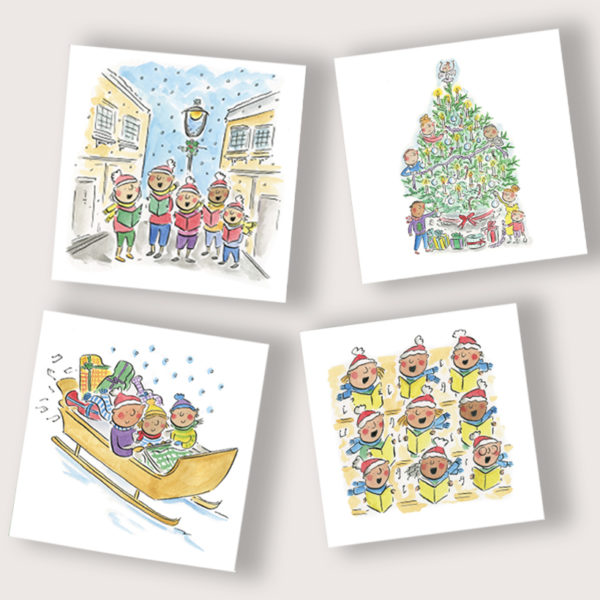 Our musically-themed cards have been designed by the incredibly talented illustrator, Rosie Brooks. There are four beautiful designs available in the collection, and each card pays tribute to some of Classic FM's favourite Christmas carols.
"It has been such an amazing experience collaborating with Classic FM and Global's Make Some Noise," the artist, Rosie Brooks says. "I have listened to Classic FM since the first day it broadcast and it is always on in the background in my studio whilst I am drawing."
You can purchase a pack of 10 cards featuring two of the four designs for only £3.50, or even better, grab two packs of 10 cards featuring all 4 of the designs for only £5. The greeting cards are square, 125x125mm when folded, made from responsible sources, and they're 100% recyclable. The message inside each card reads 'Merry Christmas!'.
100% of profits go to Global's Make Some Noise.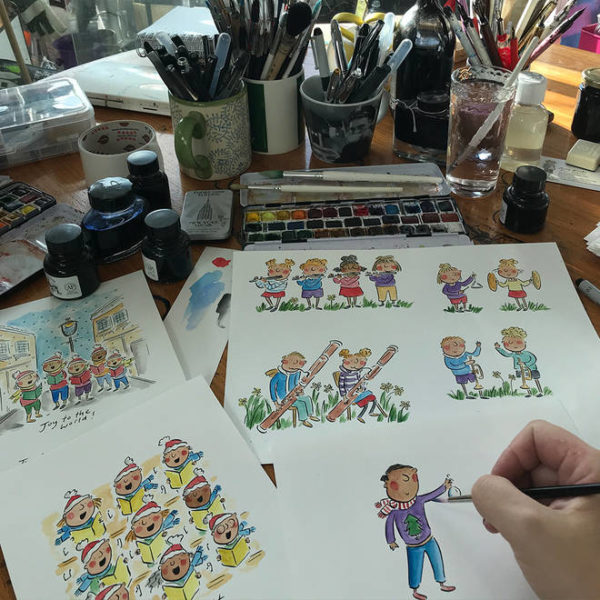 HELPING COMMUNITY PROJECTS AND LOCAL CHARITIES
Global's Make Some Noise improves the lives of disadvantaged people by working with small charities across the UK. We believe everyone deserves to feel safe, feel well, feel included and feel prepared. That's why we work across four key areas: providing shelter and safety, supporting physical and mental health, preventing isolation, and improving life skills. We're keeping crucial services going, such as food banks, domestic violence and mental health helplines, carer support, community projects and employment programmes.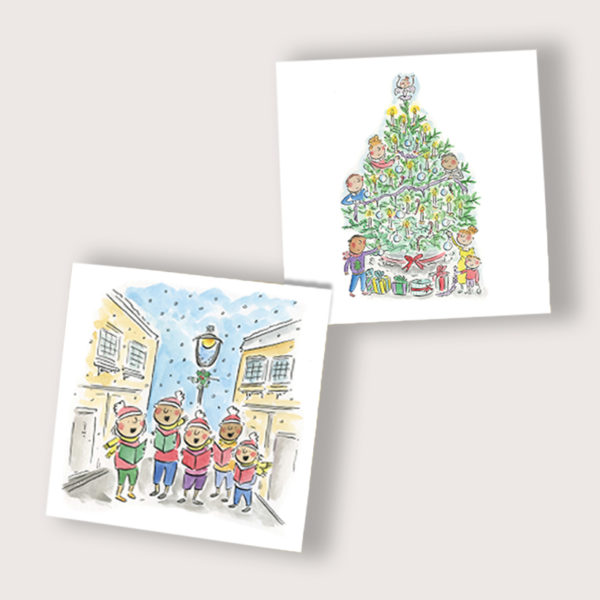 We're proud to be a voice for small charities. We raise awareness of some of the biggest issues affecting our society by working with Global, the Media & Entertainment Group. To show your support, you can shop the Classic FM Christmas Carol Cards and help to make positive waves of change in our communities.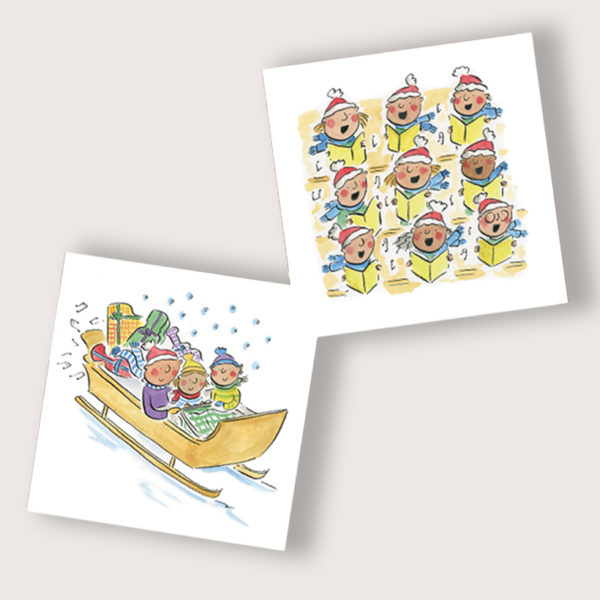 Now it's time for you to send some musical magic in the post this Christmas!