Since 2014, we've been working in communities across the UK, funding small and local charities.
We work with small charities to tackle the biggest issues affecting our society and improve the lives of disadvantaged people. And we work with Global, the Media and Entertainment Group to raise awareness of the challenges people all over the country are facing. 
This year alone, we're supporting crucial services at 100 small charities, including food banks, mental health and domestic violence helplines, carer support, community projects and employment programmes.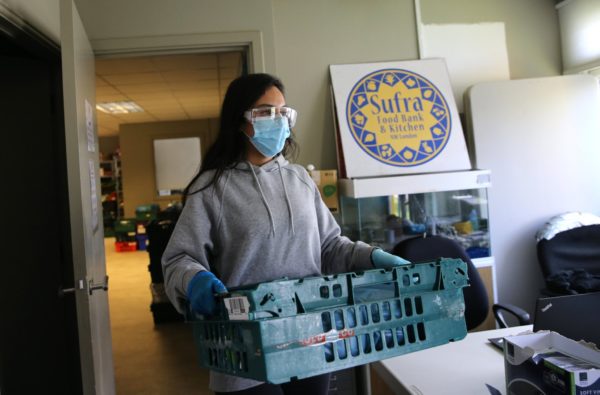 Championing small charities 
We champion small charities like If U Care Share in the North East, which exists to save lives, support communities and prevent suicide.
The charity was set up in memory of Daniel O'Hare, who took his life at 19 years old.
Daniel had no previous history of mental health problems and his suicide came as a complete shock to his family. They wanted to prevent other families from feeling the pain they felt and so they founded If U Care Share with three main aims: prevention, intervention and support for other families affected by suicide.
Our funding to If U Care Share has enabled the charity to keep their services running and respond to the mental health crisis caused by the coronavirus pandemic.
"This money will really save lives. In the months and years ahead, there will be people here who may not have been here without the support that we offer, and we couldn't do it without Make Some Noise." – If U Care Share.
Improving lives 
During our Emergency Appeal in June 2020, we shared the story of Fred who was introduced to If U Care Share by a friend.
Fred spoke to LBC presenter, Eddie Mair, about how the suicide prevention charity helped him.
"It got to the point where I decided that my only option was to leave this life. And thankfully, I failed miserably, thanks to friends and one friend in particular, who introduced me to If U Care Share because she had been in contact with them previously."

"They support me when my mood takes a dip and also when life's going fairly well. [They've supported me] on practically every level, and at the moment more than ever – just a simple act of a phone call, ringing me up and asking how I'm doing."
Small charities catch us when we fall, and the past few years have shown us that anyone of us could fall.
Through Global's Make Some Noise, you can help small and local charities be there for family, friends and neighbours.