There are small charities in every local community that are working to improve the lives of neighbours, families, and friends, just like yours.
We believe everyone deserves to feel safe, feel well, feel included and feel prepared. That's why we work across four key areas; providing shelter and safety, supporting physical and mental health, preventing isolation and improving life skills.
This year alone, we're supporting crucial services at 100 small charities, including food banks, mental health and domestic violence helplines, carer support, community projects, and employment programmes.
"It has been a very difficult time for the young carers, and hard for staff to see the struggles they have faced.  I cannot thank you enough, for believing in our service." Tracey Hawkins, CEO at Sandwell Young Carers
These are just some of the small charities that we're championing this year. Get to know the big impact these small charities have in your local area. 
The Avenues Youth Project, London: avenues.org.uk
Myotubular Trust, Nationwide: myotubulartrust.org
Changing Faces, Nationwide: changingfaces.org.uk
Mentoring Plus, Bath: mentoringplus.net
The Marmalade Trust, Bristol: marmaladetrust.org
Cirencester Opportunity Group, Cirencester: opportunity-group.co.uk
Dingley's Promise, West Berkshire: dingley.org.uk
Berkshire Vision, Reading: berkshirevision.org.uk
Tarner Community Project, Brighton: tarner.org.uk
MindOut LGB&T Mental Health Project, Brighton: mindout.org.uk
Little Miracles, Peterborough: littlemiraclescharity.org.uk
Sandwell Young Carers, Birmingham: sandwellyc.com
Leeds Black Elders Association, Leeds: lbea.co.uk
Shantona Women & Family Centre, Leeds: shantona.co.uk
Walthew House, Stockport: walthewhouse.org.uk  
Lifeshare, Manchester: lifeshare.org.uk
Down Syndrome Cheshire, Northwich: cheshiredownssyndrome.com
2 Wish Upon A Star, Cardiff: 2wishuponastar.org
The Haven (Caring Counselling Communication Centre), Glasgow: thehavencentre.com 
Stirling Carers Centre, Stirling: stirlingcarers.co.uk
All these small charities run crucial work in communities across the UK making a big difference to the lives of so many people just like Maya.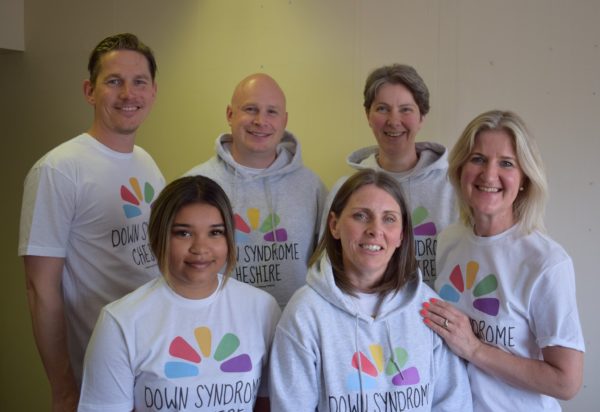 Maya's Story
Fourteen-year-old Maya lives in London with her sister and her dad. Maya used to regularly attend The Avenues Youth Project however she had to self-isolate during lockdown as her family members were high risk.
Due to family sickness, Maya took on a lot of responsibility at home including housework and caring for her sister. This caused a strain on her mental wellbeing.
Maya benefitted from The Avenues Youth Project's mentoring phone calls to young people throughout lockdown. To begin with, Maya was reserved and said very little, but as time went by, she began to chat very openly.
Since the online mentoring programme at The Avenues Youth Project, Maya has signed up to be a volunteer at The Avenues Youth Project and she is just beginning her Youth Work Level 1 qualification. Having someone to talk to outside of the family setting was extremely beneficial to Maya regarding both her wellbeing and her future aspirations.

"Growing up in an environment that didn't have a lot to offer, The Avenues and its opportunities really helped broaden my horizon…they helped me when no one else would. I don't know where I would be now if Avenues hadn't been there for me." DJ, 20
We need your help to support vital charities just like The Avenues Youth Project.