Small charities are on your doorstep, but they risk going unnoticed until they are needed.
The past few years have shown us that we could all be one step away from our lives suddenly changing. The power of coming together to help one another has also become increasingly important.
People would be lost without the services that we support. By supporting small and local charities, you can make a difference in your community and across the UK.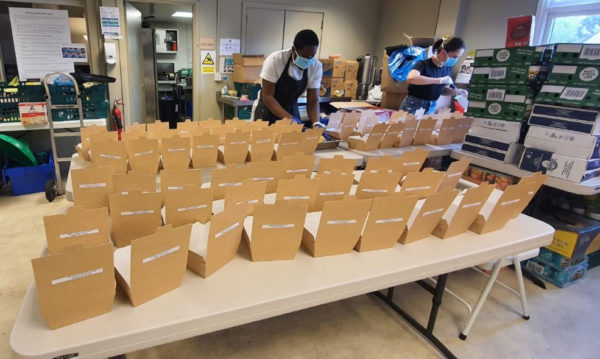 Over the past year, our funding has been spread across key areas of need in communities like yours, including:
Food banks and charities providing basic essentials.
Mental health and befriending helplines.
Grief counselling for those who have lost loved ones.
Safety and shelter for those who have experienced domestic violence or homelessness.
Care services for people living with physical health conditions
Support for frontline and unpaid carers.
Small charities have been adapting to the changing needs of the communities they support.
Charities like New Step for African Community (NESTAC), which has been responding to the mental distress the pandemic has caused. 
With funding from Make Some Noise, NESTAC was able to set up a helpline to support Black, Asian and Minority Ethnic communities.
The charity's mental health team is made up of bilingual staff. This means they can provide cross-cultural counselling in different languages.
They're a voice on the other end of the phone during times of crisis. As well as immediate emotional support, the team carries out follow up calls to have informal chats and check in on those experiencing metal health problems.
"There was a gap for BAME support and we feel that gap has been filled only thanks to your exposure and trust in our organisation" – NESTAC, Manchester
You can help small and local charities be there for family, friends and neighbours.