Stuck for inspiration? We're here to help! Here are 19 fun and creative ways to get fundraising.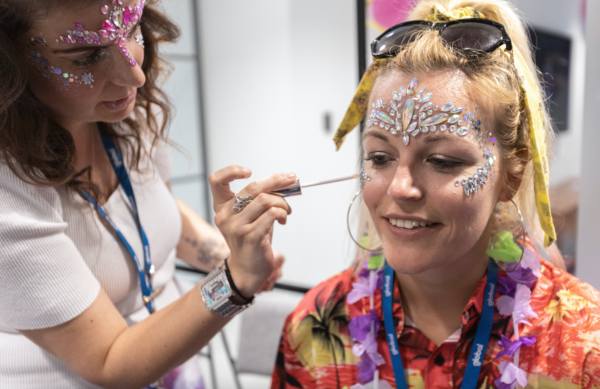 1. GET CRAFTY
Create small gifts to sell online through sites such as Etsy. What about selling some colourful knitted hats, small scented soaps, delicious Oreo brownies, or handmade greeting cards?
2. START GAMING
Challenge your friends to a video gaming tournament or even set up a donation Twitch stream.
3. GET THOSE STEPS IN
Challenge yourself to walk 10,000 steps a day, and get your friends and family involved too with a themed costume walk.
4. LET'S ROUND-UP 
Round-up your friends and encourage them to download round-up saving apps, such as Monzo or Plum, to collect spare change to be donated to your fundraiser.
5. GO VIRTUAL
Throwing it back to true lockdown style, why not host a virtual event? Perhaps a Themed Pub Quiz, Bingo Night, or Escape Room.
6. GENERATE TV SWEEPSTAKES
So you've heard of a Euros or World Cup sweepstake, but how about hosting a sweepstake for your favourite upcoming TV events for example The Olympics, Strictly Come Dancing, The Apprentice, or The Great British Bake Off?
7. HOST A PARTY
Invite your loved ones over for a ticketed themed party, stream a live gig, or host a backyard cinema experience.
8. CHALLENGE OTHERS
Lead a yoga or Zumba class for your friends and family, or get competitive with a sports tournament of your choice.
9. GUESS MY TIME

Create a sweepstake among your friends allowing them to guess your marathon time in return for donations. The winner will receive a prize.
10. IT'S COFFEE AND CAKE O'CLOCK
Invite your neighbours round for well-needed coffee and cake morning to catch up.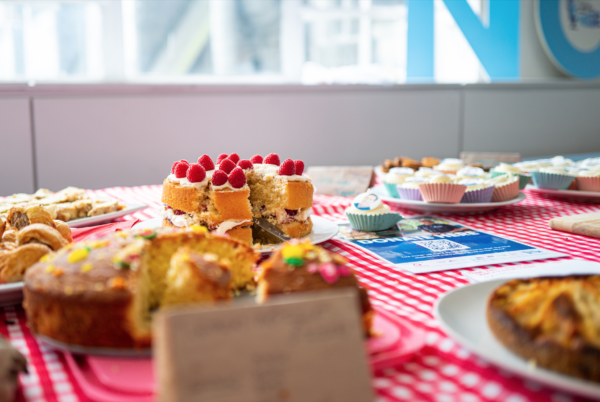 11. LEARN SOMETHING NEW

Host a cocktail, art, or cookery masterclass for your friends and family!
12. HAVE A FUN NIGHT-IN

Invite your close friends and family over for a pamper evening, games night, or movie watch-along. You could even host a 'Come Dine With Me' event. Each person enters with a fee and hosts a dinner party. The winner receives half of the entrant fees and the other half of the money goes towards your fundraiser.
13. CHALLENGE YOURSELF

Take on some endurance challenges and dares from your friends and family. How many lengths can you swim, or how long can you hold a plank?
14. GET CREATIVE

You could host a photography competition or a cake decorating contest.
15. COMPLETE SOME ODD JOBS

Head out into your neighbourhood and see if you can help out your local community with dog walking, lawn mowing, or car washing for donations.
16. DINE FOR DONATIONS

Ask a local restaurant or café to donate tips or a percentage of sales for a night.
17. GET YOUR CO-WORKERS INVOLVED

Host a 'Guess the Baby Photo Challenge' at work, organise an office bake sale, or encourage your colleagues to wear a certain colour for a day and donate.
18. HAVE A CLEAR OUT

Sell your unwanted clothes and items at a bootsale or sign up to Depop, Vinted or Ebay.
19. EVERYONE LOVES PRIZES
Host an online silent auction or raffle with a collection of donated prizes from your loved ones and your local community.
DONT FORGET TO… 
Shout about it on social