Adventurer Mark Delstanche is rowing and making history. Mark is rowing solo from New York to London to raise money for Global's Make Some Noise, and if successful will be the first person in history to do so!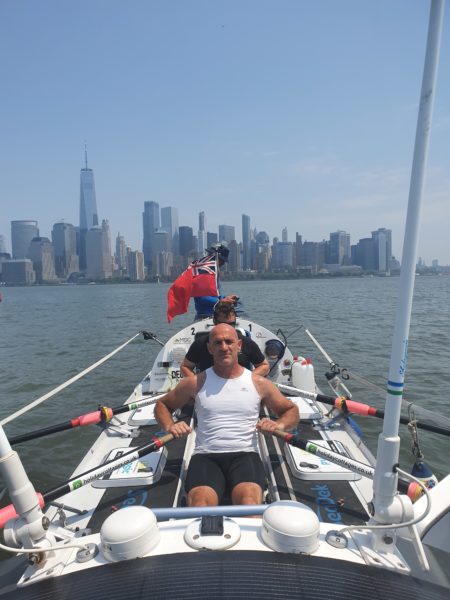 Mark set off from the Statue of Liberty on Monday 14th June, heading out into the North Atlantic to take on the greatest challenge of his life, facing everything that the ocean has to throw at him until finally reaching his destination by passing under Tower Bridge in 5 months time!
Though 48 people have tried to cross the North Atlantic solo before, only 16 have succeeded. Of these, only one person has managed to row solo from the mainland US to the UK. Nobody has ever achieved a solo crossing from New York to the UK mainland, let alone continuing to London.
Mark is spending 12-14 hours per day in the rowing seat, taking around 15,000 strokes per day which could amount to in excess of a staggering 2,000,000 strokes to reach his destination.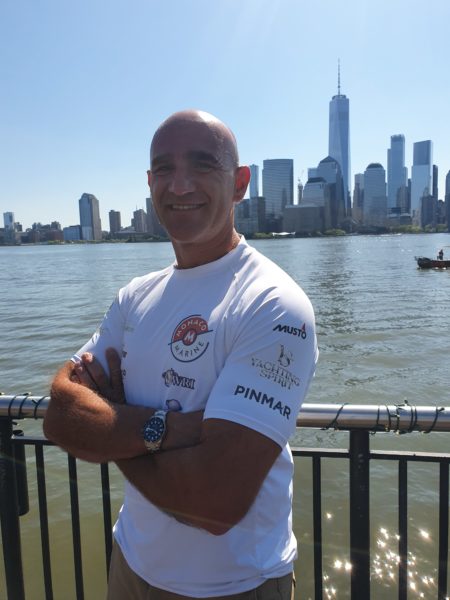 Whilst taking on this never-done-before-challenge, Mark will not only face the physical challenge of rowing in huge seas for many hours every day and the ever present risk of being capsized but also face the psychological battles that come with isolation in adverse conditions.
"The isolation is going to be the biggest factor and, psychologically, one of the biggest barriers to this sort of thing."
By the shortest route, this would be a journey of around 7000km however, wind, currents and diversions for weather will increase the total to well beyond this figure.
Once he crosses the Atlantic the challenge is not over as Mark will then make his way the 300 miles along the South Coast of England until finally turning in to the Thames estuary for the final leg where his family will be waiting for him.
We're following Mark's journey every stroke of the way. Mark has already endured heavy winds, a broken solar panel and driver system, a leak from his emergency water supply and many more dangerous hurdles, but still remains extremely positive which is so inspiring.
"The conditions are still lumpy and I'm anticipating the winds to come around to the East so the sea anchor is ready to be deployed and I'm fuelling up for a potentially long night but for now, all is good and well on board, don't worry Mum, all under control!!"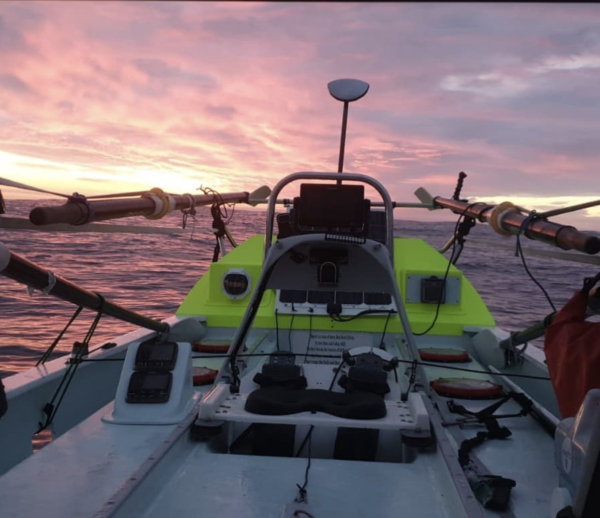 Mark has already had close encounters with sharks, made companions with small sea birds, and is slowing becoming used to waking up to stunned flying fish on the deck every morning. The harsh weather conditions have continued with thick back fog and strong winds. Mark has also had to face a water maker malfunction, the struggles of mildew covered clothing, and trying to sleep with painful hands. Mark occupies himself with his own thoughts, ocean noises, and calls home to friends and family. However, most of the time he is fantasising about that first view of the UK coastline.
Mark was inspired by Heart FM presenter Jamie Theakston's previous epic challenges and feels proud to be rowing for Global's Make Some Noise.
Support him today and help disadvantaged people in your community and across the UK through his JustGiving page.