Calling all music enthusiasts, we are excited to introduce our new and exclusive, limited-edition Classic FM Great Composers collection where all proceeds will support small and local charities across the UK.
Our classically-inspired trio of charity gifts mean that whatever you're doing, you'll be in the company of some of the greatest composers of all time.
Shop this vibrant collection including a jigsaw, notebook, and pack of greetings cards. All feature a unique illustration, created by UK illustrator Sam Osborne, of 20 beloved composers alongside colourful references to their finest works.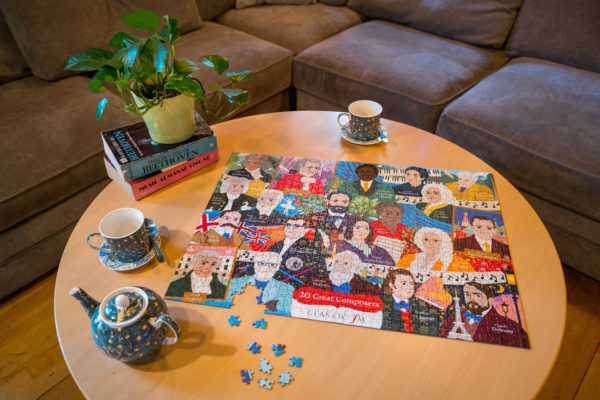 Piece by piece, you can build together a timeless 1000-piece jigsaw (£25) of your favourite composers, featuring Ludwig van Beethoven, Wolfgang Amadeus Mozart, Samuel Coleridge-Taylor, and Clara Schumann to name a few.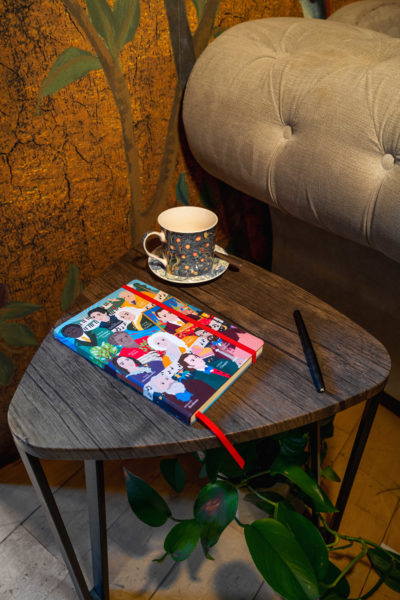 The perfect accompaniment to the Great Composers jigsaw is our beautiful, high-quality notebook (£12). The perfect gift for any music lover, this cream-lined notebook comes with a hardcover, elastic-closure and ribbon bookmark, and is made in the UK from sustainably sourced paper.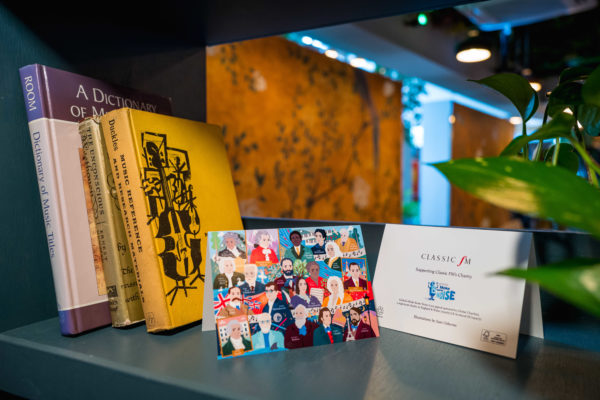 The vibrant illustration is continued through to the final product of our Great Composers charity gifts range; a pack of ten wonderful greeting cards (£8). Send a smile in the post with these cards which are blank inside and therefore ideal for any occasion. A perfect addition to a home of a loved one, whether you're saying thank you, wishing a 'Happy Birthday', or simply sending a musical hello!
Visit our shop here to purchase these items today. All prices include postage and packaging for UK customers (international postage prices will apply) which will be music to your ears.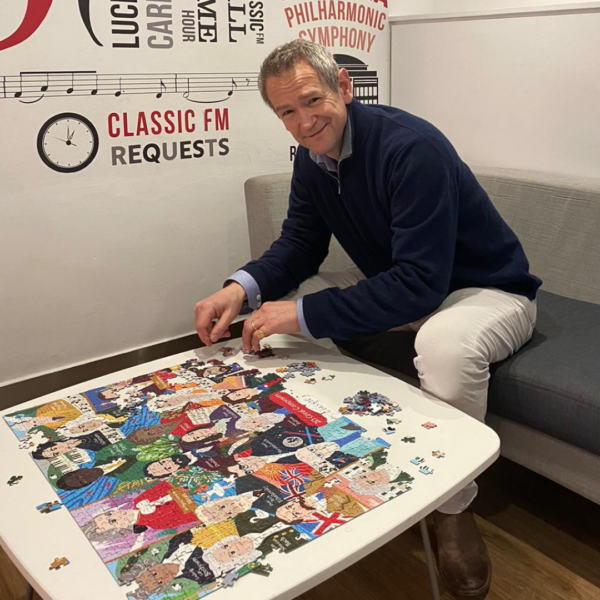 HELPING COMMUNITY PROJECTS AND LOCAL CHARITIES
Global's Make Some Noise improves the lives of disadvantaged people by working with small charities across the UK. We believe everyone deserves to feel safe, feel well, feel included and feel prepared. That's why we work across four key areas: providing shelter and safety, supporting physical and mental health, preventing isolation and improving life skills. We're keeping crucial services going, such as food banks, domestic violence and mental health helplines, carer support, community projects and employment programmes. We're proud to be a voice for small charities. We raise awareness of some of the biggest issues affecting our society by working with Global, the Media & Entertainment Group. To show your support, you can shop the Classic FM Great Composers limited collection and help to make positive waves of change in our communities.