We are absolutely delighted that HSBC UK has chosen to join us as our Headline Sponsor
Throughout the pandemic, HSBC UK have been championing the local heroes, from near and far, who have been emerging across all our communities. Their new campaign expresses pride and gratitude towards those on the front line, who are pulling together and keeping the country going during these unprecedented times. No actors were used in the campaign, instead showcasing real key workers; those who are showing incredible resilience in the face of adversity and deserve to be celebrated and thanked.
As Headline Sponsor of our Emergency Appeal, HSBC UK will help us unlock vital funds for small charities up and down the country that are helping those hit hardest by coronavirus.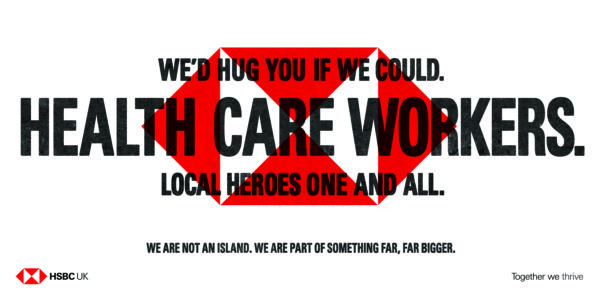 The small charities that Global's Make Some Noise supports are needed more than ever, both on the frontline now and in months to come. With the incredible help of our Headline Sponsor, we're able to make real difference to people's lives.
We are not an island. We are part of something far, far bigger.