"We were able to take advantage of being interviewed by Jamie Theakston… which in turn brought many families to us. Families who didn't know we were there. Families who were isolated and struggling on their own." 
Liz, Founder of The Lily Foundation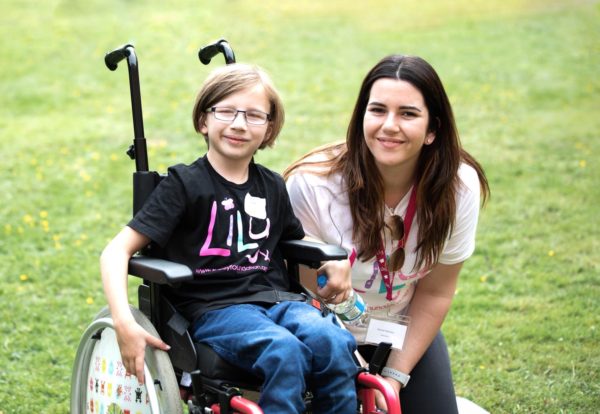 In 2018, Global's Make Some Noise supported The Lily Foundation. 
The Lily Foundation improves the lives of people affected by mitochondrial diseases, while also working towards a future where mitochondrial diseases can be effectively treated or cured. 
Meet Liz, who speaks about the charities growth since being supported in our 2018 appeal. 
The funding has had a huge impact on The Lily Foundation. It has allowed them to employ Ben, a Clinical Neuropsychologist, to run a Psychological Support Programme over 21 months. The funding covers Ben's time for one day a week, providing online 1:1 support for young adults aged 16-25 with Mitochondrial Disease. 
"This support has made a huge difference, to help people cope day to day, and to also help focus on what matters most to them in spite of the difficulties they face." 
It really has made a huge difference. Hear from Amy, who has been supported by the psychologist programme… 
"I'm able to come in and not be judged, and talk about what's happened, talk about anything that might be on my mind. That support is just everything to me, because that is support that I haven't received before" 
We wouldn't be able to change lives like Amy's without people like you.