Alexander Armstrong successfully completed 24 concerts in 24 hours, with just minutes to spare, to support small and local charities across the UK.
Classic FM's Alexander Armstrong just performed at 24 concerts in a row, setting the world record for the most concerts performed in 24 hours!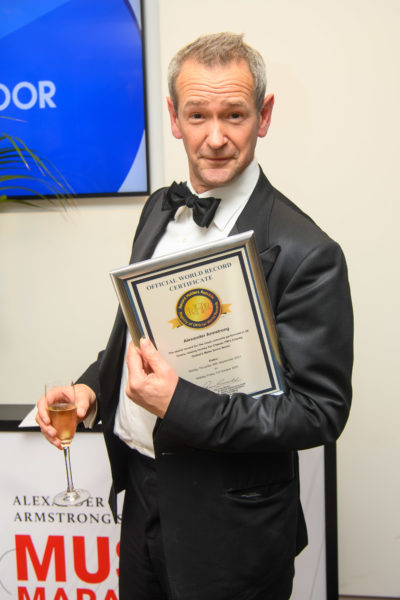 The presenter and number-one selling classical singer took on the tough challenge to improve the lives of disadvantaged people by supporting small and local charities across the UK.
Powered by sheer determination and his bass-baritone voice, Alexander pushed himself to the limits – both physically and vocally – when he performed at a variety of locations across London and the South during his 24-hour marathon, which began at 12pm on Thursday 30 September, and ended at 12pm on Friday 1 October.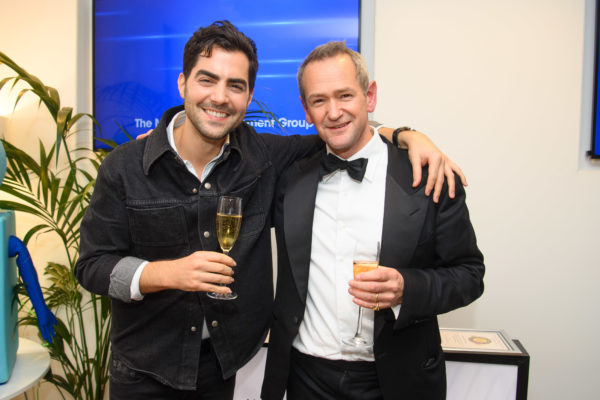 Want to know more? Check it out here. You can also show your support by donating today!
Missed it? Don't worry, we're here to give you a round-up of all 24 concerts – yes every single one!
Concert 1: Voces8 at The Dilly London
Alexander begun his epic challenge with the incredible voices of Voces8 at The Dilly Hotel, London.
Concert 2: Piccadilly Circus Station
He performed a quick number at Piccadilly Circus Station all thanks to Transport for London!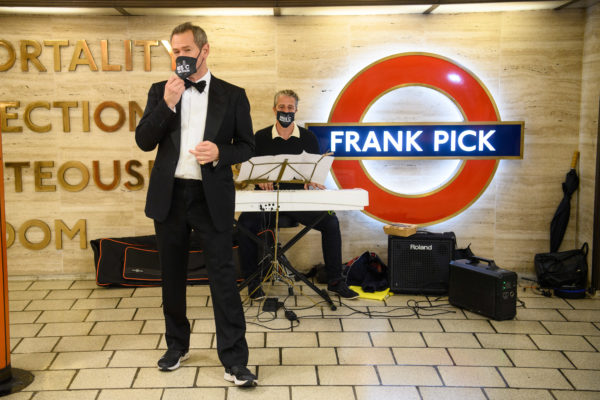 Concert 3: Branch Austin Law Firm
For his third concert, Alexander serenaded the staff at Branch Austin Law Firm during their lunch break…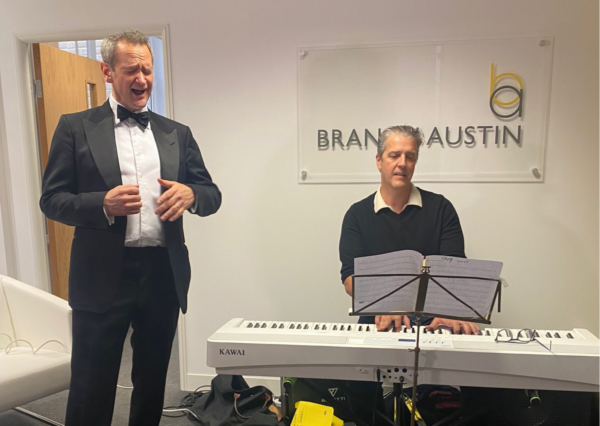 Concert 4: Uber Boat by Thames Clippers
All aboard! Alexander's fourth concert stage was on a Thames Clipper boat…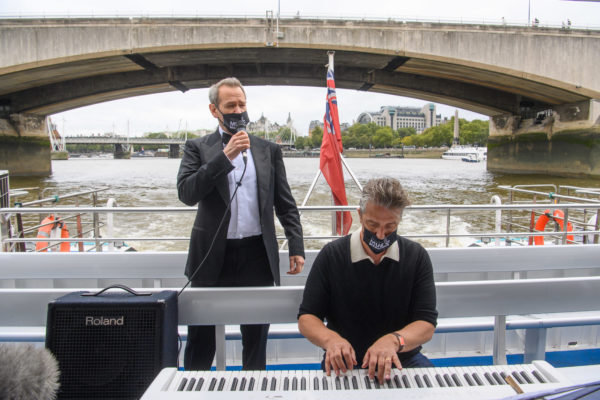 Concert 5: St Paul's Cathedral
It was time for some music in the hallowed halls of St Paul's!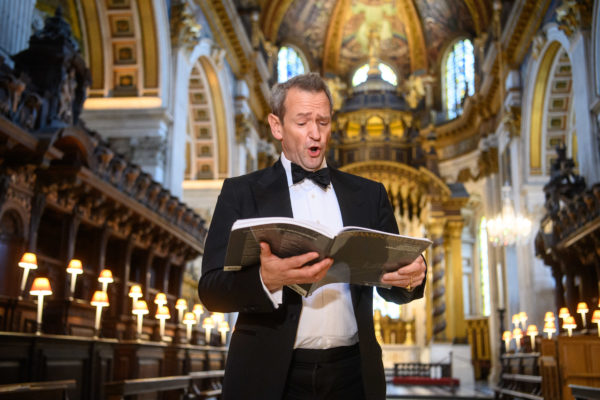 Concert 6: The Postal Museum
Alexander's next envelope sent him to a concert at The Postal Museum with Harry the Piano on the keys.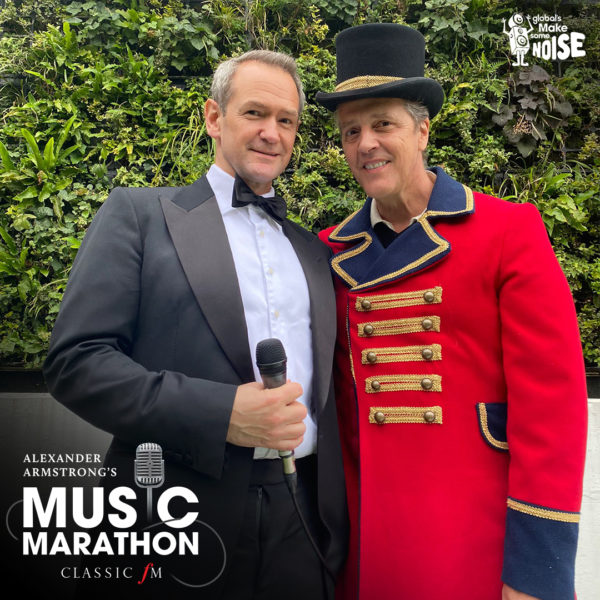 Concert 7: McAleer & Rushe Construction Site
Hard hats were on for Alexander's seventh concert of the day at McAleer & Rushe Construction Site!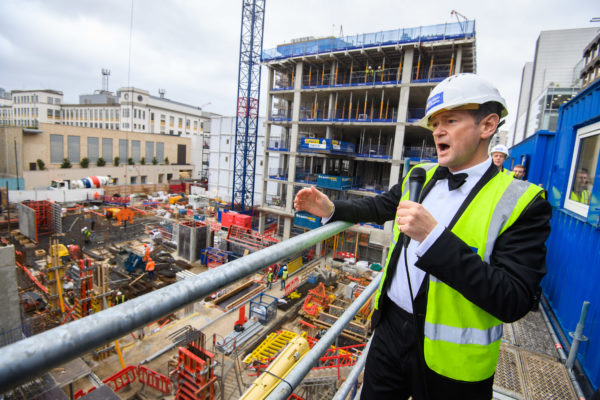 Concert 8: Roadside Singalong
Serenading passers-by to raise money for Global's Make Some Noise.
Concert 9: Brydges Place Club
Next stop was Brydges Place Members Club. 15 concerts to go…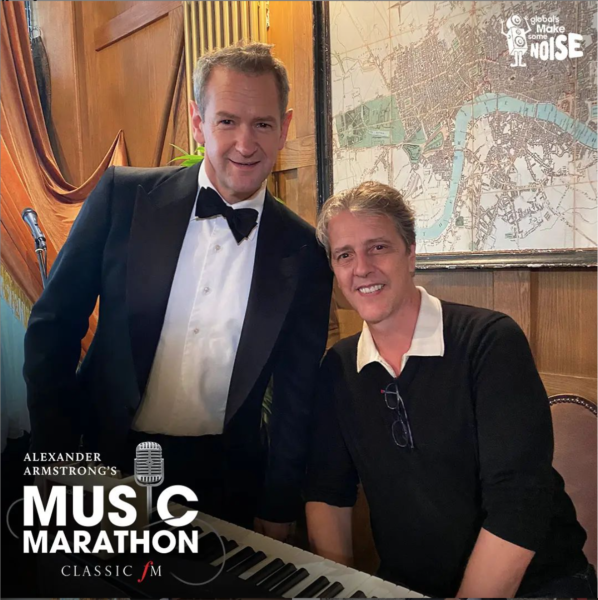 Concert 10: The Queen's Chapel of the Savoy
A stunning moment of choral and organ music from Master of the Music Philip Berg, organist Martyn Noble, Gareth Treseder, Edward Hughes, Timothy Hamilton – and of course, special guest, Alexander Armstrong at The Queen's Chapel of the Savoy.
Concert 11: Royal College of Music – Britten Theatre
The next stop was The Royal College of Music's beautiful Britten Theatre.
Concert 12: Addison Lee
There was no time to waste which called for a concert inside an Addison Lee!
https://twitter.com/ClassicFM/status/1443658230249443331?s=20
Concert 13: Bel Canto Singing Restaurant
Into the darker hours of the day, and Alexander and Harry were officially past the halfway mark. There was a beautiful moment at Bel Canto as Opening Doors London, a charity supported by Global's Make Some Noise, was treated to a wonderful performance! Opening Doors is the UK's largest charity connecting LGBTQ+ people over 50 with activities, events, support and information.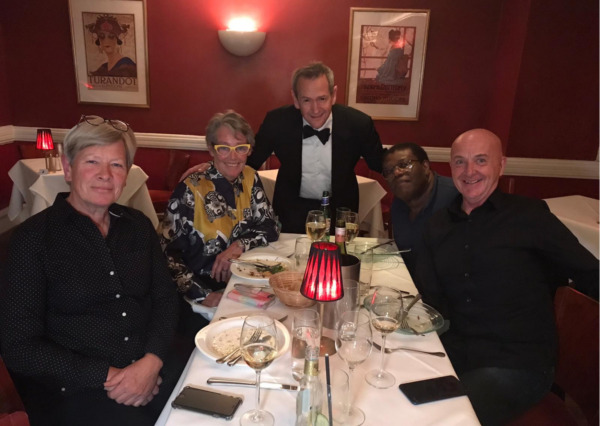 Concert 14: 6 Hamilton Place
Onto concert number 14 at 6 Hamilton Place, and Alexander's energy levels were still high!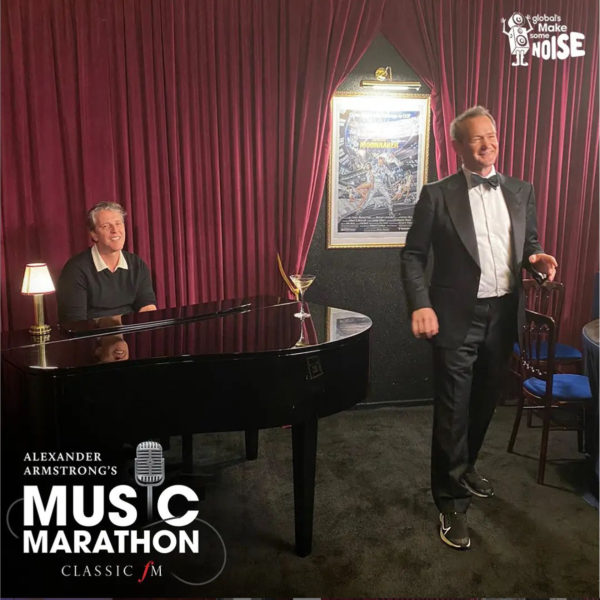 Concert 15: Cadogan Hall
A quick taxi journey took Alexander and Harry to Cadogan Hall;one of music's most hallowed halls.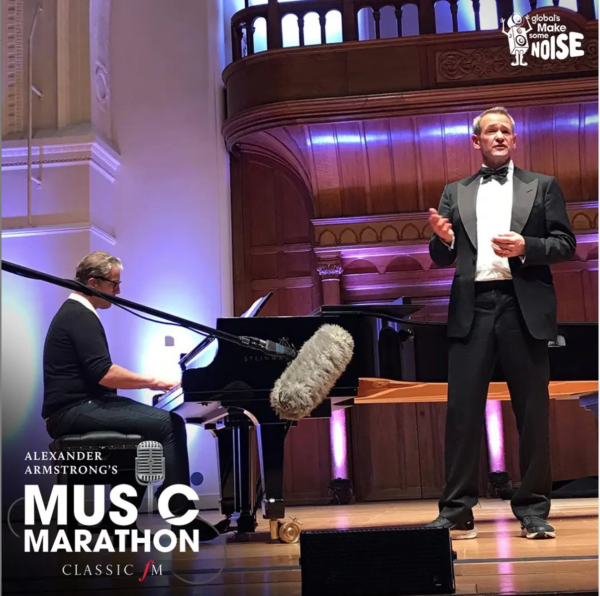 Concert 16: Courtyard by Marriott Luton
Xander performed a musical nightcap at Courtyard by Marriott Luton for a few unsuspecting guests…
https://twitter.com/ClassicFM/status/1443703571858477058?s=20
Concert 17: London Luton Airport
Alexander's performance landed very well at Luton Airport.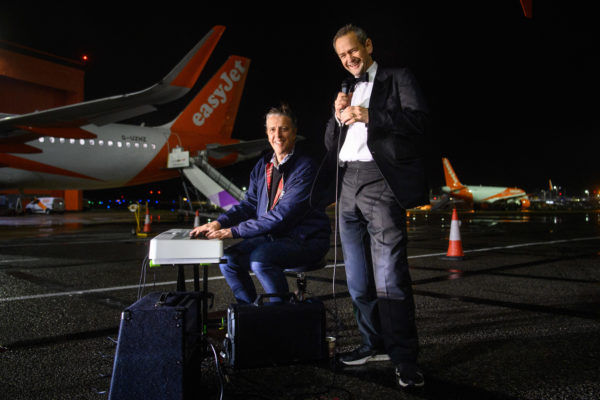 Concert 18: Wembley Stadium
Kicking off the second day in style, Xander performed at the incredible Wembley Stadium.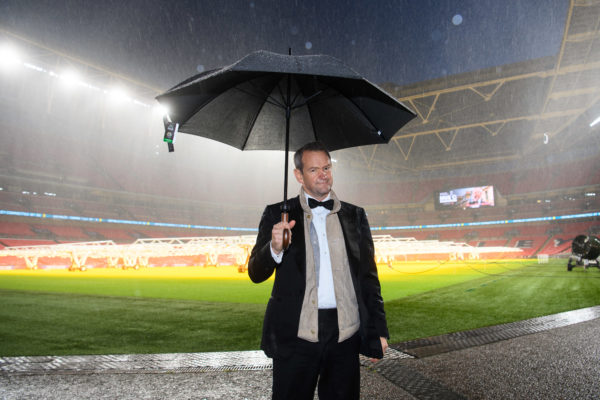 Concert 19: Belmont Farm
Xander started to feel a little 'hoarse' at his 19th concert hall. He sung to the donkeys, cows, ponies and chickens of Belmont Farm.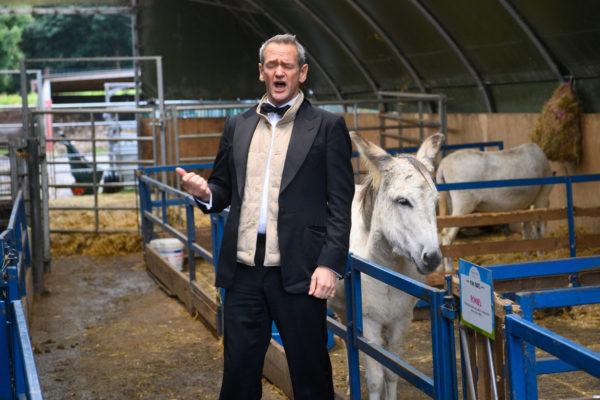 Concert 20: Grimsdell, Mill Hill Pre-Preparatory School
Some enthusiastic young audience members at Mill Hill Pre-Preparatory School were there to support at Xander's 20th concert. They even surprised him with there own concert too!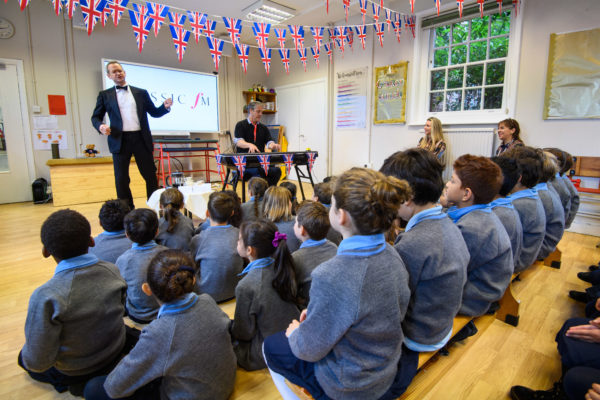 Concert 21: London Transport Museum
Time was running short, with three concerts to go in the final hour… Alexander Armstrong surprised families at The London Transport Museum's morning 'Singing and Stories Session' to lead a special version of 'Wheels On The Bus'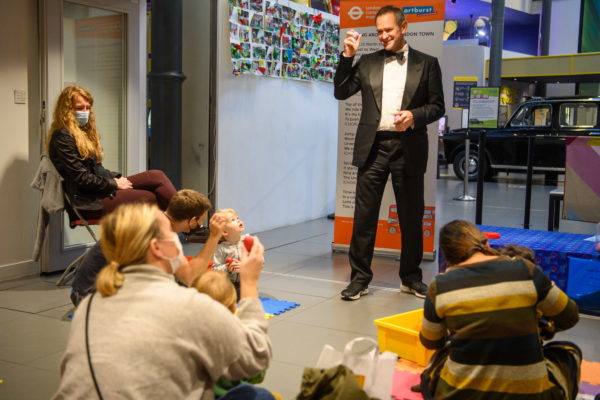 Concert 22: London Arboretum
22 down, 2 to go… Alexander surprised professionals hard at work in The London Arboretum before running back to Classic FM HQ.
Concert 23: Forget-Me-Not Chorus
Alexander was feeling more at home in the Classic FM studio joining a virtual singalong with The Forget-Me-Not Chorus, a small charity supported by Global's Make Some Noise, for the penultimate concert! The Forget-Me-Not Chorus bring joy and song to people living with and alongside dementia through choirs in communities, care homes, hospitals and online.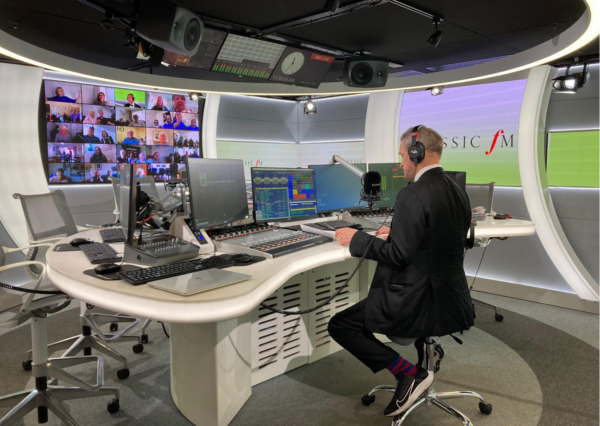 Concert 24: Duet with guitarist Miloš
It was time for the finale! A spectacular performance at Classic FM HQ with star guitarist, Miloš.
And that's a wrap!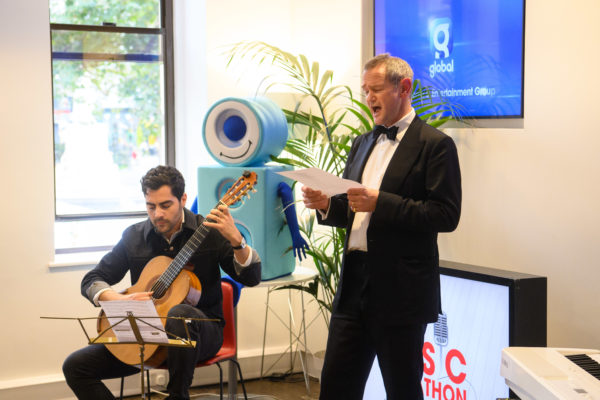 The money raised from Alexander Armstrong's Music Marathon will support crucial services at 100 small charities, including food banks, mental health and domestic violence helplines, carer support, community projects and employment programmes.