Right now, the digital divide is affecting people in more ways than you'd think, and we're working with Vodafone to make a positive change.
Nearly two million UK households have no access to the internet. Imagine how difficult that has made the past year or so. 44% of those households that are offline are home to children having their education massively compromised.
Digital poverty is causing damage to our younger generation in terms of life skills and education, and COVID-19 has accelerated the pace of digital transformation further widening the digital divide. All this is leading to deepening poverty and widening inequalities in education and employment, throwing up a huge barrier to social mobility and restricting the ability of children from poorer backgrounds to work themselves out of poverty.
We are proud to support small charities working to close the digital divide, funding projects that are providing access to technology and digital skills training.
LBC spoke to the CEO of Shantona, Nahid Rasool. Shantona Women and Family Centre is just one of the many charities we support, completing life-changing work in their community to reduce the digital divide. Nahid expressed the struggles in her local area during the pandemic, and the ongoing challenges as we slowly start to get back to normal.
'Where we work it is one of the city's most deprived areas of Leeds. Many of our families are digitally excluded for many reasons.'
'A lot of our young people actually told us that they feel they're scared to go to school even because they didn't have computers, they didn't have the phone.'
'During this pandemic we realised how unequal the societies are.'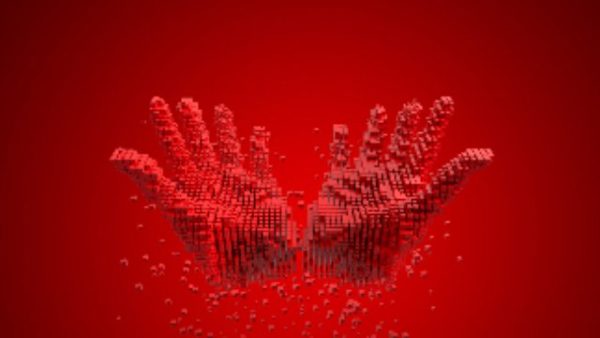 The digital divide doesn't just disrupt education for children and young people, a lack of access to technology can leave disadvantaged people of all ages isolated with an inability to reach out for help.
'We work with a lot of victims of domestic violence… when the lockdown happened, they were desperate to contact someone for support but unfortunately because they didn't have the phone, and they're living with the violent partner, using the phone is impossible.'
'Charities like us were working day and night, we never stopped… our staff were out on the streets. It was a very difficult time and lots of our staff members are actually from the BAME community and were affected by the coronavirus.'
The mission of Shantona is simple. To educate, inspire and strengthen families in the local community. The charity recognises inequalities and discrimination and empowers people facing challenges; building confidence and creating harmony. 'We say cohesive family and that's what we're working towards.'
Listen to the full interview here: https://campaign.lbc.co.uk/vodafone-lbc-july-2021
How you can help
You can help Vodafone give those in need the access, knowledge, and confidence to get online.
Why not donate an old phone or tablet to someone who could really use it? Find out how to receive a free postage pack here.
Or if you don't have any old tech to give away, you can make a donation to Global's Make Some Noise. We work to improve the lives of disadvantaged people across the UK.
We do this by supporting small charities across the country, including projects that are providing access to tech and digital skills support. Help close the digital divide by texting 'CONNECT' now to 70766 to give £5 to Global's Make Some Noise.
100% of your donation will go to Global's Make Some Noise. If you're under 16, please ask the bill payer's permission first. Standard network charges may apply. T&C's apply.