Tis the season to spread joy and good will with some wonderful Christmas charity gifts, perhaps this year more than ever amid our cost of living crisis.
100% of profits from our Christmas charity gifts goes to supporting brilliant small charities across the UK including food banks, domestic abuse and mental health helplines, homeless shelters and community centres.
Explore our limited-edition gifts from some of the UK's biggest and best-loved radio stations.
Get into the Christmas spirit and happy conscious Christmas shopping!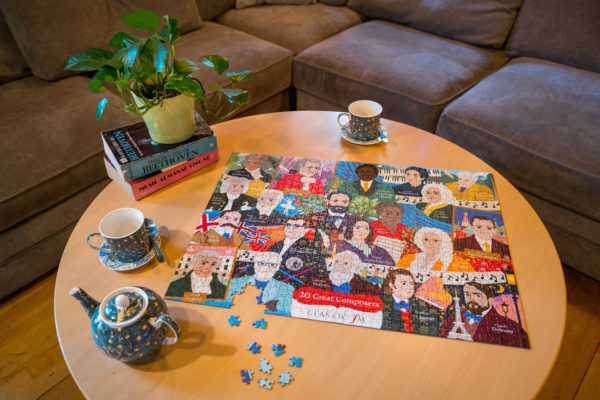 Featuring 20 of the world's beloved composers, Classic FM's Great Composers Jigsaw is the perfect Christmas pastime. We teamed up with UK artist and illustrator Sam Osborne to create this exclusive limited edition 1000-piece jigsaw, with beautiful designs of Bach, Price, Coleridge-Taylor, Beethoven and more.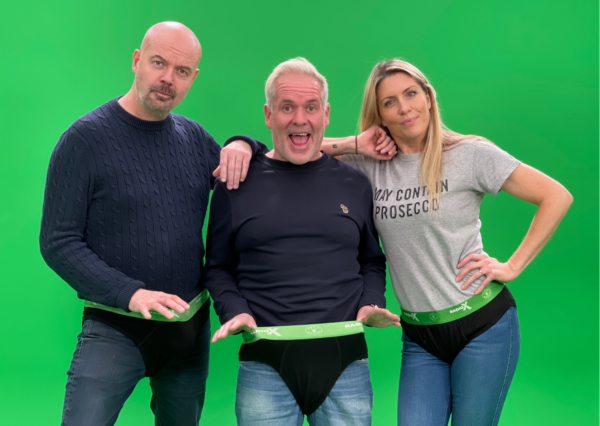 Fed up boring the pants off your friends with your gifts? Then these one-of-a kind Chris Moyles Show briefs are for you! These limited-edition Chris Moyles Show Pants are the perfect present for the Chris Moyles Show lover in your life.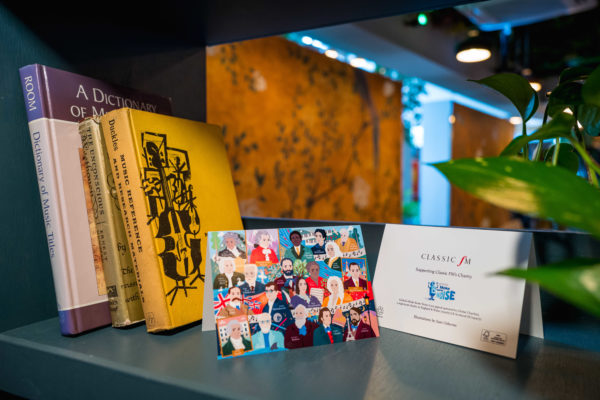 The perfect accompaniment to our Great Composers jigsaw and notebook, these cards are blank on the inside and delightful for any occasion. The Pack Of 10 Great Composers Greeting Cards feature a unique illustration by Sam Osborne and have been made in the UK from sustainably sourced materials.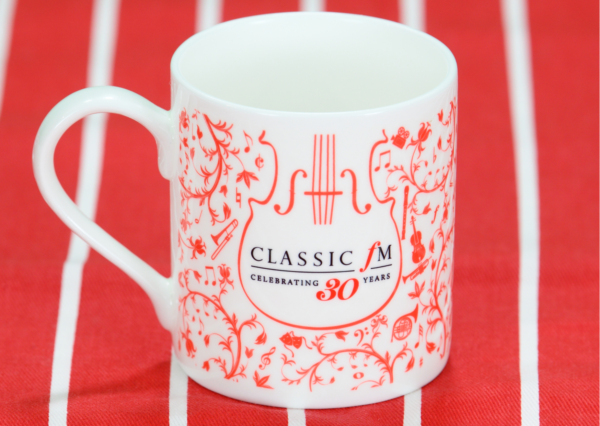 Classic FM is celebrating 30 years of providing the nation with the world's greatest music and you can join in the celebrations by buying this limited-edition Classic FM 30th Birthday Mug. This commemorative mug is made from fine bone china and is the perfect way to enjoy a hot cup of whatever you fancy.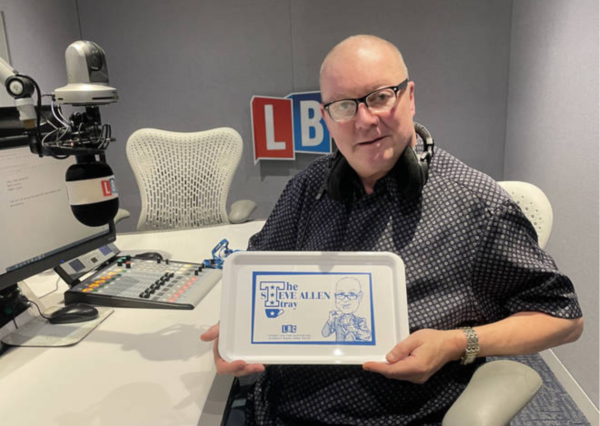 Missed out on it the first time? The Steve Allen Groovy Gang Tea Tray is back with very limited stock! Steve confirms that the tray also works for coffee, alcoholic drinks and even finger food – a very versatile addition to your kitchen. Featuring a drawing of Steve by artist Robert Lee Hensby.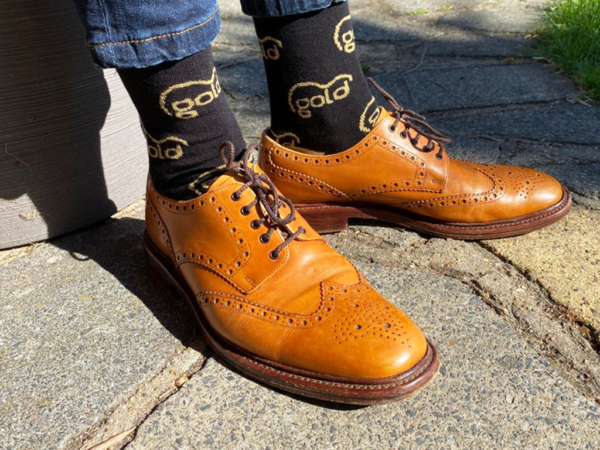 It's time to Sock N' Roll! We are giving you the chance to fall head over heels with a pair of Official Gold Radio Socks. Whether you want to give a loved one the ultimate stocking filler, or want to keep your feet warm in style as the cold nights approach, we have got you sorted.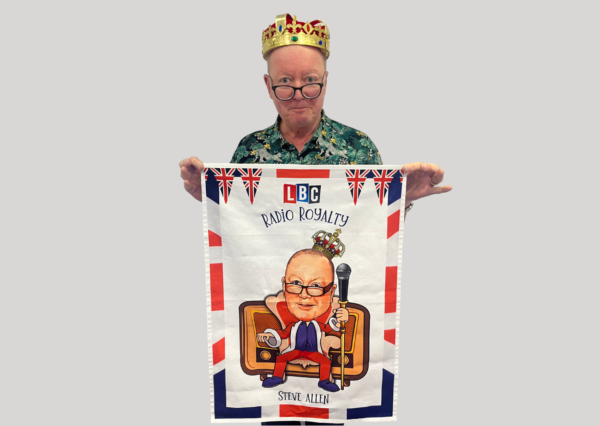 The Steve Allen 'Radio Royalty' Tea Towel is the perfect gift for the early breakfast LBC fan in your life this Christmas – or as a gift to yourself. Featuring artwork by artist Robert Lee Hensby, this tea towel is a must-have addition to your kitchen, or even to hang in pride of place on the wall.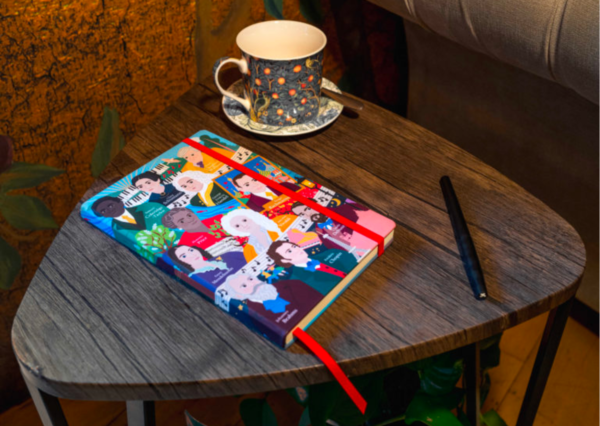 The Classic FM Great Composers Notebook is great for journaling, list making and note taking. Its bright and colourful design makes it the perfect little gift for yourself or any classical music lover. Featuring unique illustrations by Sam Osborne, this cream lined notebook comes with a hard cover, elastic closure and ribbon bookmark. This timeless gift has been made in the UK from sustainably sourced paper.

This is the must-have item for a 4am spiker – a limited edition 'Cheers from the Groovy Gang' Prosecco glass from LBC's very own radio legend Steve Allen. The Groovy Gang Prosecco glass reads 'Cheers from the Groovy Gang, Steve Allen, LBC' – a tribute from Steve to his loyal audience and team, who together make up the brilliant Groovy Gang. What better way to raise a glass to Steve Allen than with this strictly limited edition Prosecco glass? What's more is this glass doesn't just work for Prosecco, it's perfect for any type of bubbles this festive season.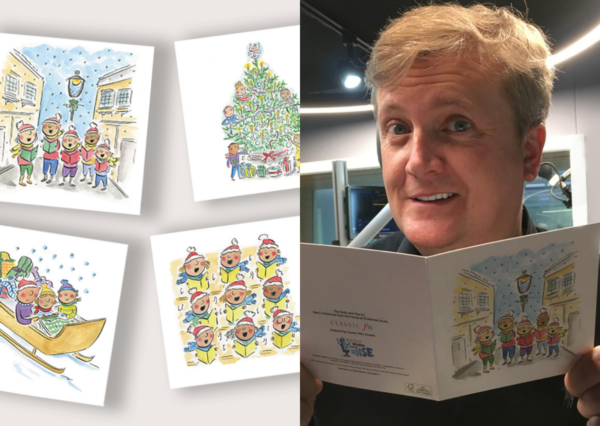 These Classic FM musically-themed Christmas Carol Christmas Cards have been designed by the incredibly talented illustrator, Rosie Brooks. There are four beautiful designs available in the collection, and each card pays tribute to some of Classic FM's favourite Christmas carols.

Remember, with every purchase of these Christmas charity gifts, you'll be making a donation to Global's Make Some Noise helping us to support brilliant small charities across the UK. What better way to spread Christmas cheer?
Global's Make Some Noise is Global's very own charity, raising money to help improve the lives of disadvantaged people across the UK. We believe everyone deserves to feel safe, feel well, feel included and feel prepared. That's why we work across four key areas: providing shelter and safety, supporting physical and mental health, preventing isolation and improving life skills.
Global's Make Some Noise is an appeal operated by Global Charities Ltd., a registered charity in England & Wales (1091657) & Scotland (SC041475).