What a year! Thank YOU for your amazing support. Take a look at some of our best bits from 2021. 
Here's to 2022 and celebrating our next Global's Make Some Noise day on Friday 7th October! 
This year we raised a staggering £2,731,104 for small charities that help disadvantaged people across the UK.
Global brought together its radio brands Heart, Capital, Classic FM, Smooth, LBC, Radio X, Capital Dance, Capital XTRA and Gold to raise funds and awareness for small charities in local communities across the UK, including food banks, mental health and domestic abuse helplines, carer support, community projects, and employment programmes.
Global presenters took on challenges and fundraising in aid of the eighth annual Make Some Noise appeal. Classic FM's Alexander Armstrong completed a world record-breaking 24 concerts in 24 hours.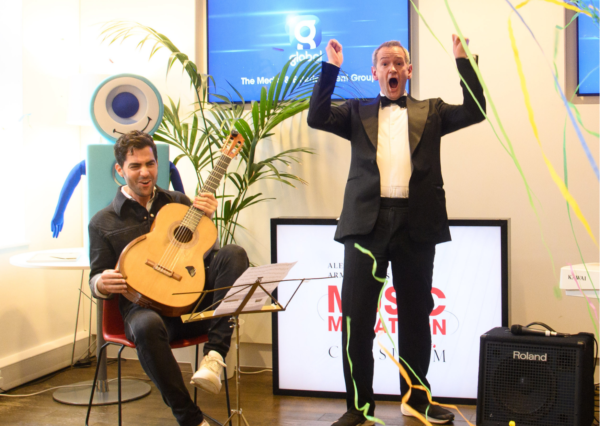 Heart Breakfast hosts Amanda Holden and Jamie Theakston travelled the UK putting small charities in the spotlight and Capital Breakfast with Roman Kemp recreated a giant game of Monopoly.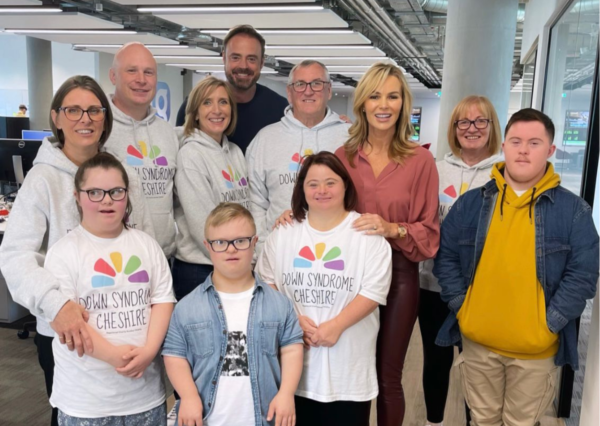 Chris Moyles' wildly popular Pubcast returned. The annual podcast has raised over £500,000 since Chris and the Radio X crew first took to the pub to record the paywalled special in 2016.
Listeners also joined in fundraising, including Heart listener and Adventurer Mark Delstanche, who rowed from New York to London to raise funds for Global's Make Some Noise while presenters including Heart's Dev Griffin and Fia Tarrant and Capital South Coast's Dave Goodings ran the London Marathon.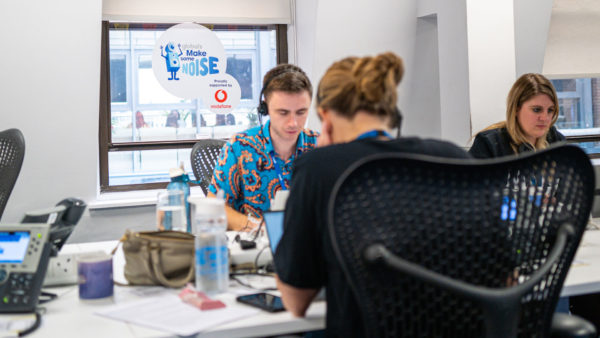 The activity culminated in Global's Make Some Noise Day (8 October) which saw on air call outs as well as over 2,000 Global employees joining in on the day.
Vodafone supported Global's Make Some Noise as headline sponsor, as part of a six month campaign with Global to help combat digital exclusion, including supporting small charities working to close the digital divide, funding projects that are providing access to technology and digital skills training.
Heart Breakfast's fundraising drive across the UK was powered by Motorpoint and Capital Breakfast's Monopoly challenges were supported by Hasbro. Selco Builders Warehouse is supporting the charity through The Chris Moyles Show on Radio X Pubcast and Capital XTRA partnered with Kaspa's to boost their fundraising.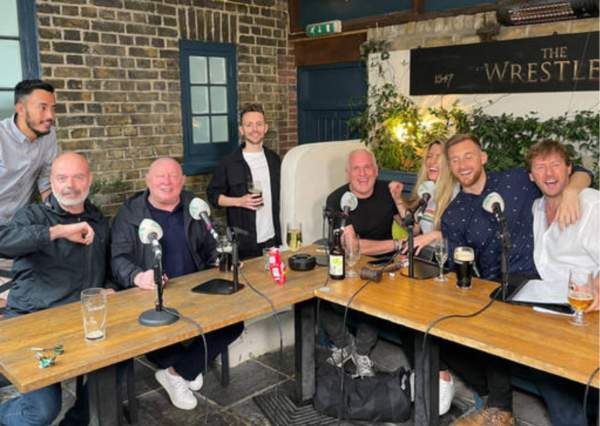 A glittering array of stars joined Global's Make Some Noise Day, including Jesy Nelson, Liam Payne and Olly Alexander who came to the radio studios in London's Leicester Square.
Global presenters including Heart's Mark Wright took to the phones on the day, accepting generous donations from listeners across the country. Presenters joined in the fun by taking up the Dress Loud theme, with the Capital Breakfast crew dressed as Harry Styles (Roman Kemp), Elton John (Sonny Jay) and Billie Eilish (Sian Welby).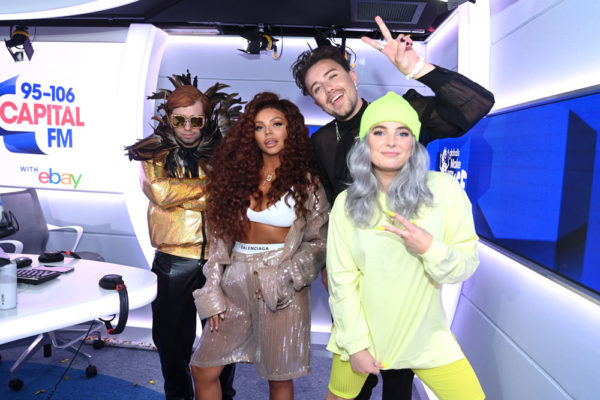 Sonny twinned with Smooth's Kate Garraway who was also dressed as Elton John while Capital XTRA's Yinka Bokinni & Shayna Marie Birch-Campbell both dressed as Beyoncé. Radio X's Toby Tarrant and Johnny Vaughan sported aptly LOUD shirts and Heart's Dev Griffin crowned his outfit with a sparkling tiara.
Since Global's Make Some Noise launched in 2014, the national charity has raised more than £23m million and raised awareness for 380 incredible charities and projects around the UK that struggle to be heard.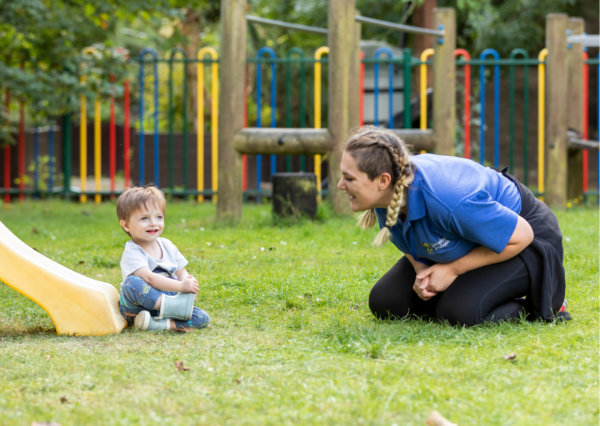 Stephen Miron, Group CEO of Global, said:
"Global's Make Some Noise is passionately supported by the whole of Global, our fantastic listeners and our partners. This is the eight appeal and we have been able to make a real difference to hundreds of small charities up and down the country. Thank you to all the celebrities, our amazing presenters and every single Globaller for coming together again to help raise vital funds for so many incredible charities."
To donate £10 to Global's Make Some Noise, text GIVE10 to 70766 with 100% of donations going to Global's Make Some Noise.
If you're under 16, please ask the bill payer's permission first. Standard network charges may apply. Ts&Cs can be found here.