A week of laughter, tears and emotions as Jamie Theakston and Amanda Holden visited local communities and charities who your donations have helped support and make the world of difference to.
Jamie and Amanda met many of the inspiring people who selflessly devote their lives to these small charities supported by Global's Make Some Noise. They heard about the personal challenges these individuals face and how the events of the past 18 months have left many small charities struggling to survive.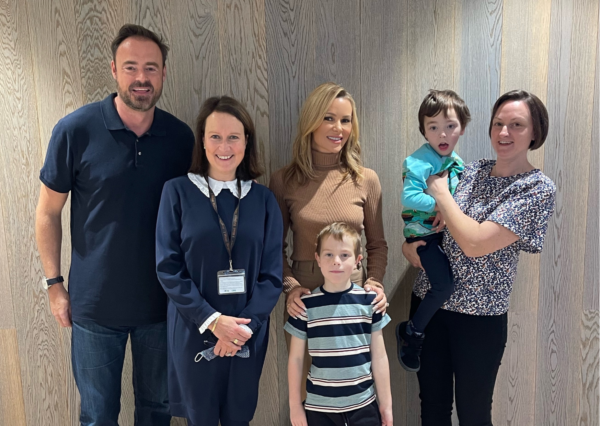 These small, local charities do incredible, life changing work and are a lifeline for the people they support. This includes small charities that provide mental health programmes, palliative care, domestic abuse helplines, community projects, carer support, food banks and a whole range of vital projects.
You can make a difference with a donation.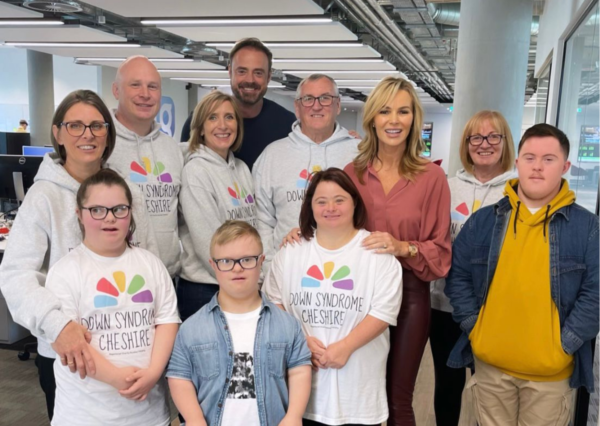 As Jamie and Amanda broadcasted from 5 different cities, the pair gave away 5 incredible family cars to 5 very lucky winners thanks to Motorpoint.
Missed it? No worries, we're here to give you a round-up of the incredible week.
Monday
The first location was Glasgow! Jamie and Amanda had a warm welcome into Scotland thanks to a fantastic group of bagpipe players and a special guest appearance from Susan Boyle.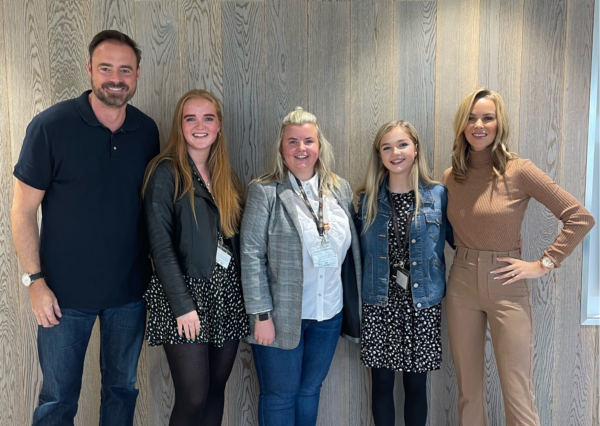 Whilst in Glasgow, Jamie and Amanda spoke to two of our wonderful charities; Cerebral Palsy Scotland and Stirling Carers Centre.
Cerebral Palsy Scotland provides specialist support and services for people with cerebral palsy and their families. Their mission is to help build skills, knowledge, confidence and relationships. They advocate for the CP community to have life-long access to knowledgeable, compassionate services and support.
https://twitter.com/thisisheart/status/1444957292391194626?s=20
Stirling Carers Centre provides information, advice and support to unpaid carers aged 7+ throughout Stirlingshire. They enable them to make informed decisions about their situation, support them in their caring role and make a positive difference to their lives. They seek to widen opportunities and choices for carers, to raise awareness of carers' issues in all sectors of the community and to champion the rights and wellbeing of carers.
Out first lucky winner of a family car was Helen who won a Fiat 500! What a way to start the week.
Tuesday 
The next stop was Newcastle…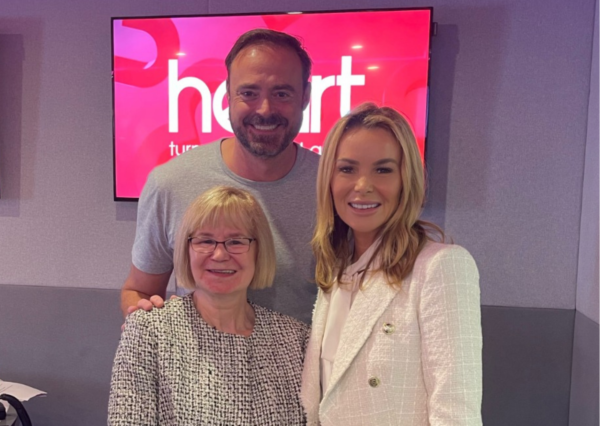 The Queen of Newcastle, Vicky Pattison, joined Jamie and Amanda on Heart Breakfast, and our second lucky winner Sam won a Ford Fiesta Hybrid!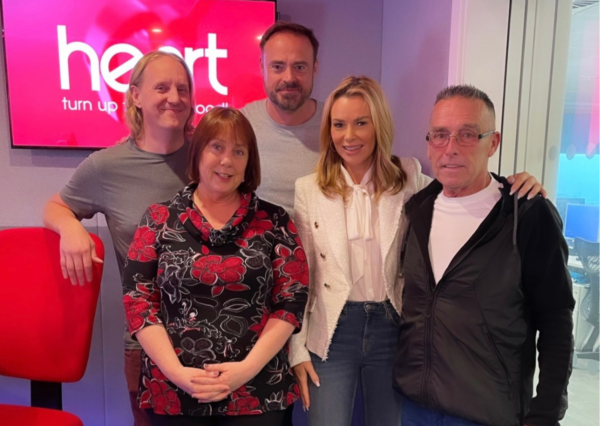 Jamie and Amanda listened to the stories from another two incredible charities; Teams & Bensham Community Care and Coping With Cancer North East.
Teams and Bensham Community Care provides a support and social network for people aged 65 and over in Gateshead. They pride themselves on their care and dedication to their community, and to each person that joins us at their centre on Bolam Street in Gateshead.
https://twitter.com/thisisheart/status/1445331680303194112?s=20
Coping with Cancer North East offers support to anyone affected by cancer across the North East. They provide counselling, coaching, acupuncture and a range of therapies to over a thousand people, year on year. Their mission is to share experiences and strategies that help people cope with cancer.
Wednesday
Jamie and Amanda were in Manchester! Motorpoint surprised Jamie and Amanda with an amazing £100,000 donation to Global's Make Some Noise, and the pair listened to a few incredible stories from Down Syndrome Cheshire and The Open Door Charity.
https://twitter.com/thisisheart/status/1445774970643124235?s=20
Down Syndrome Cheshire supports over 170 children with Down's Syndrome and their families in Cheshire. Their mission is to educate parents and carers, raise awareness of DS, and support children with DS and their families, to help them reach their potential.
The charity aims to provide opportunities to have fun in a fully inclusive environment, where a child with Down's syndrome is one of many, rather than one of a few.
https://twitter.com/thisisheart/status/1445727456753815554?s=20
The Open Door Charity provides immediate mental health support to young people aged 11-30 from across Wirral helping them to develop the tools necessary to better manage their own mental health.
They have created a community space of support, embedded in the arts, providing therapy, mindfulness and wellbeing activities; education and training, and music and culture.
https://twitter.com/thisisheart/status/1445675196992610304?s=20
Oh, and Heart Breakfast listener Craig is now the proud owner of an amazing Hyundai i10!
Thursday
On Thursday, Jamie and Amanda made it to Cardiff and spoke to three wonderful charities there; Forget-Me-Not Chorus, 2 Wish Upon A Star, and Autistic Minds UK.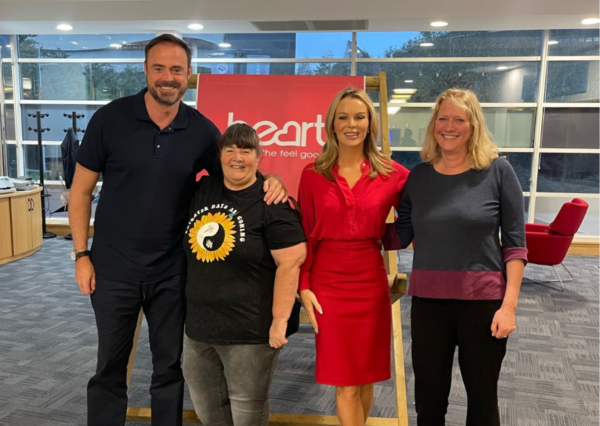 The Forget-me-not Chorus uses the power of song to support those living with and alongside dementia.
Their sessions – in care home, community and hospital settings across Wales – empower and connect people, by using music as a tool for meaningful communication and engagement. By inspiring everyone to participate to the best of their abilities, their work aims to work re-connects communities, challenge stigma and improve wellbeing.
2 wish Upon A Star provides immediate and ongoing bereavement support for families, individuals and professionals affected by the sudden and unexpected death of a child or young adult aged 25 or under throughout Wales.
The charity was founded by Rhian Mannings, who faced unspeakable tragedy in a very short space of time. Her son, 1, sadly passed away due to pneumonia and five days later, her husband Paul took his own life. She established 2wish to ensure that no-one who lost a child or young person had to go through their journey alone and unsupported.
2wish supports those bereaved through a range of services including Memory Boxes, Immediate Support, Counselling, Complementary Therapy, Focus Support Groups, monthly events and residential weekends.
Autistic Minds UK empowers and equips autistic adults to advocate for themselves, by improving access to support, education, employment and social opportunities so they can reach their full potential and build a more independent life for themselves.
Our fourth lucky winner was Paul who won the keys to a Toyota Aygo.
It was time for Jamie and Amanda to head back to London and on the way they stopped off to meet some amazing people behind the charity Dingley's Promise.
https://twitter.com/thisisheart/status/1446421270686584847?s=20
Friday
The final Heart Breakfast show brought Jamie and Amanda back to the Leicester Square studio in London for Global's Make Some Noise Day!
Jesy Nelson joined the show as well as our incredible North Atlantic Solo rower Mark Delstanche.
https://twitter.com/thisisheart/status/1446412520751783947?s=20
Two more charities were invited on to the show; Paul's Cancer Support Centre and Harry's Hydrocephalus Awareness Trust.
Paul's Cancer Support Centre aims to support anyone over 18 affected by cancer, including families and carers. This can mean anything from coming to terms with a new diagnosis or undergoing treatment, rebuilding a life post-cancer, or approaching the end of life.
They provide information and support, social activities and classes, one-to-one services including counselling, and therapies to help alleviate discomfort. Paul's aims to improve both physical and mental health, as well as reduce loneliness and isolation.
Harry's Hydrocephalus Awareness Trust (Harry's HAT) helps children and their families who are affected by Hydrocephalus, which is commonly known as water on the brain. It was established by the parents of Harry Coates in response to the need the family found when trying to help their son. Harry had undergone four brain surgeries by the time he was one, and now lives with a permanent shunt, inserted in his brain to keep him alive.
The charity runs training and workshops to raise awareness, funds research to further understanding of the condition, and provides support and advice for those affected. Their aim is to make life better for all children with hydrocephalus, and their families, by improving management of the condition.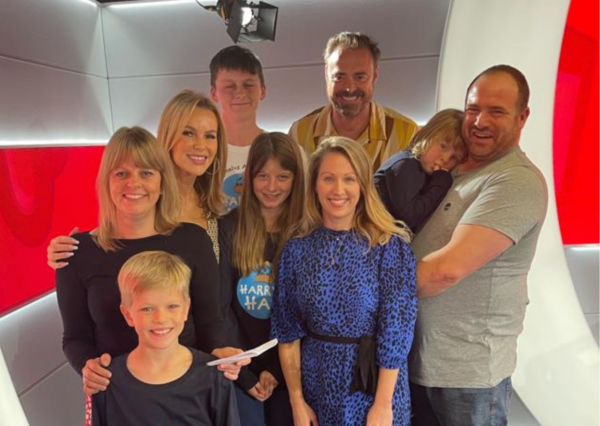 It was time for the final family car to be given away, and Paul Potts performed inside the winning Nissan Juke!
https://twitter.com/thisisheart/status/1446476400983162885?s=20
What an incredible week. So many charities stories shared providing awareness of the need for small charities in local communities. All of the money raised from this week will go to Global's Make Some Noise to support small and local charities that many people would be lost without.