Today, Tuesday 23rd March, marks one year since Britain went into a national lockdown. While the past year has been unimaginable, you've been incredible.
Thousands of people have relied on their local community and small charities to help them through the coronavirus pandemic.
Thanks to people like you, in the last year alone, we've been able to give over £2.3 million to 85 small and local charities across the UK.
We're funding 135 roles and helping more than 25,000 people access safety, shelter and vital support.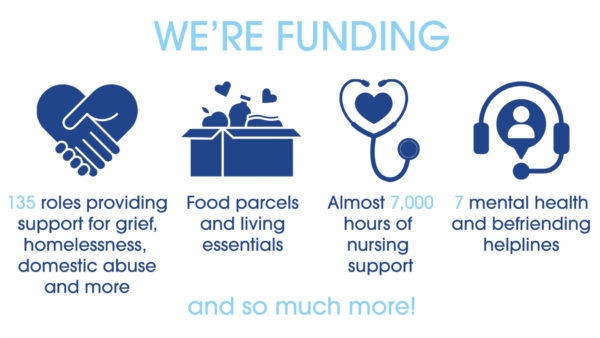 This is the difference you're making, one year on from lockdown.
Our funding has been spread across key areas of community need, including:
Food banks and charities providing basic essentials.
Mental health and befriending helplines.
Grief counselling for those who have lost loved ones.
Safety and shelter for those who have experienced domestic violence or homelessness.
Care services for people living with physical health conditions
Support for frontline and unpaid carers.
We've been raising money since the pandemic began to make sure funding reaches the charities and community projects that are at the heart of the coronavirus response.
Charities like New Step for African Community (NESTAC), which set up a helpline to support Black, Asian and Minority Ethnic communities.
With funding from Make Some Noise, NESTAC has been able to respond to the mental distress the pandemic has caused, supporting 2,646 people across Manchester.
"There was a gap for BAME support and we feel that gap has been filled only thanks to your exposure and trust in our organisation" – NESTAC, Manchester
We're a voice for small charities
We raise awareness of important issues that are affecting our society. Together with Global, and through the power of radio, we bring people together to create positive change in their communities.
We do this by sharing the stories of children like 10-year-old Elliot. Last June, Elliot cycled 1km for every child that Alexander Devine Children's Hospice supports, including his sister.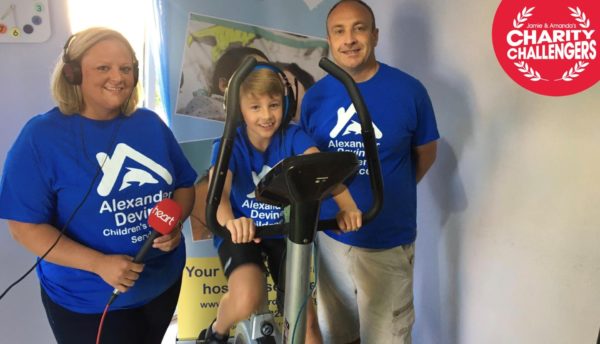 The hospice provides care to 132 children with life-limiting or life-threatening conditions. Their care team are spread across Berkshire, providing respite and support to local families in their homes, in hospitals, or in schools.
"As a small charity, we are very limited in how we can raise awareness beyond our local community. The exposure from being part of Global's Make Some Noise has been extraordinary." Alexander Devine Children's Hospice, Berkshire
Times have been tough for many of us, but kindness and community spirit really does go a long way.  Thank you for supporting small and local charities throughout the pandemic and helping them to improve people's lives.
---
You can support Global's Make Some Noise for as little as £1 a month to help charities like Alexander Devine Children's Hospice be there for your family, friends and neighbours. Give today.