In communities across the UK, small and local charities are a lifeline for hundreds of thousands of people and their families. We raise money and awareness so brilliant small charities can support the most vulnerable people in our society.
Right now, many small charities are at breaking point and struggling to help those most in need. This year Make Some Noise is supporting over  100 charities to deliver crucial services, including food banks, mental health and domestic violence helplines, carer support, community projects and employment programmes.
We believe everyone deserves to feel safe, feel well, feel included and feel prepared. That's why we work across four key areas; providing shelter and safety, supporting physical and mental health, preventing isolation and improving life skills.
These are just some of the small charities that we're championing this year. Get to know the big impact these small charities have in your local area.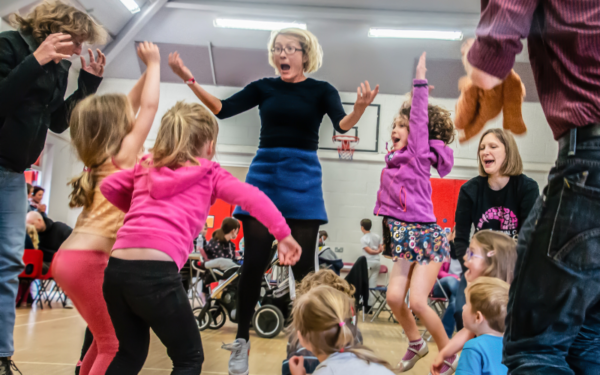 Supporting physical and mental health
Allsorts Gloucestershire, Gloucester
Allsorts Gloucestershire provides a range of extra-curricular activities for children and young people aged 0-25 with any disability or additional need, tailored to suit different ages and abilities.
Andy's Man Club, National
Andy's Man Club was set up by the mum and brother-in-law of Andy, who took his own life aged 23. On average one man every 2 hours takes his life in the UK. The charity is a non-professional, male only, peer to peer support group aiming to reduce suicide in men.
Essex Dementia Care, Essex
Essex Dementia Care aims to contribute to the health and wellbeing of families who are living with dementia.
Facial Palsy UK, National
Facial Palsy UK provides information, support and activities for people living with facial palsy, aiming to reduce the feelings of isolation.
Grace Kelly Childhood Cancer Trust, Worcestershire
The Grace Kelly Childhood Cancer Trust is a national charity based in Worcestershire which provides support to families affected by childhood cancer.
Hypo Hounds, Smarden
Hypo Hounds trains specialist assistance dogs to save the lives of children with Brittle Type 1 Diabetes.
One Can Trust, High Wycombe
One Can Trust food bank provides food parcels to over 750 people across South Bucks, half of whom are children, which has risen from 250 people weekly pre-pandemic.
Paragon Music, Glasgow
Paragon Music is an inclusive arts charity, helping people who are isolated through disability or disadvantage by using the power of music to transform their lives.
Parenting Mental Health, National
Parenting Mental Health (PMH) was founded by Suzanne Alderson after her experience supporting her teenage daughter through depression, anxiety and suicide attempts.
People and Work, Rhondda
People and Work aim to promote the value of education and learning as a tool for tackling inequalities and promoting employment.
Red Hen Project, Cambridge
The Red Hen Project, based in an economically and socially deprived area of North Cambridge, supports children aged 3-11 and their families, who are experiencing challenges in their lives.
Rural Health Partnership, Cullyhanna
The Rural Health Partnership aims to promote the health and recovery of people aged 16+ experiencing mental health problems and distress.
Soundwell Music Therapy Trust, Bristol
Soundwell Music Therapy Trust is a specialist adult mental health music therapy charity.
Stand-by-me Bereavement Support Service for Children, Hitchin
Stand-by-me Bereavement Support (SBM) works with children aged 4-18 and their families after the death of someone significant.
Tang Hall Community Centre, York
Tang Hall Community Centre aims to address social isolation, health inequality and extreme poverty. They run cooking events, classes and courses, as well as providing food through the community cafe.
The Empowerment Group, London
The Empowerment Group supports Black people aged 18+ across the UK facing mental health challenges. This is achieved through online 1:1 culturally appropriate therapy.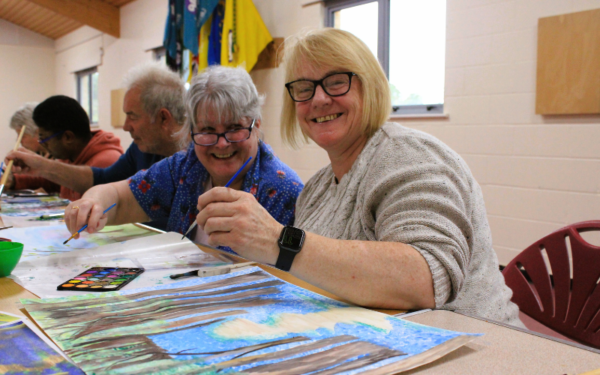 Preventing isolation
Aching Arms, National
Aching Arms offers comfort and support to bereaved families following the loss of their baby during pregnancy, at birth or shortly after.
Carer Support South Lakes, Cumbria
Carers Support South Lakes support unpaid carers of all ages, to help them carry out their caring role and maintain their own wellbeing.
Kool Carers South East Ltd., Essex
Kool Carers supports young carers aged 8-18 years in Essex, and their families. They provide professional support, counselling, group activities, parent/carer groups and respite.
The Pepper Pot Centre (PPC), Ladbroke Grove
The Pepper Pot Centre provides a culturally-specific activity programme for the Windrush Generation; targeting members of the Caribbean and African community over the age of 60.
St David's Diocesan Council for Social Responsibility: Plant Dewi, Carmarthen
Plant Dewi's mission is to nurture families and strengthen communities in South West Wales.
Support U, Thames Valley
Support U is an LGBTQ+ support charity. Their core service is frontline support for complex social, mental health and wellbeing issues via call, email and live chat.
The Estuary League of Friends, Devon
The Estuary League of Friends helps local people in need, in rural parts of Exeter and East Devon. Their beneficiaries are vulnerable due to age, disability, chronic or terminal illness, loneliness and isolation, poor mental health or in a caring role.
The Proud Trust, National
The Proud Trust support LGBTQ+ young people to be proud of their identity and feel a part of the communities where they live, learn, work and play.
Younger People with Dementia, Berkshire
Younger People with Dementia operates throughout Berkshire and parts of Surrey to provide support for people with Young Onset Dementia, their carers and families.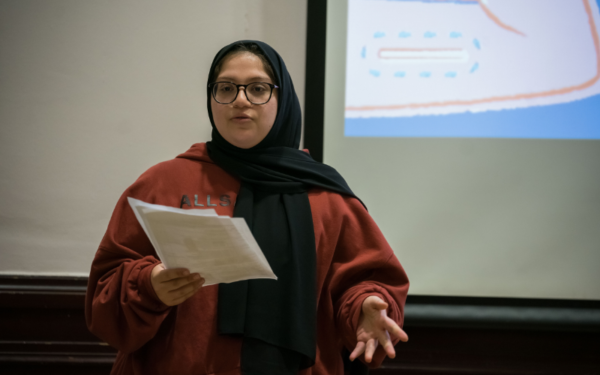 Improving life skills
Churches Housing Action Team, Devon
Churches Housing Action Team (CHAT) aims to tackle homelessness, to avoid evictions, and to build hope.
Deafness Resource Centre, St Helens
The Deafness Resource Centre (DRC), based in Merseyside, provides specialist services for D/deaf adults, children and their families or carers.
First Days Children's Charity, Reading
First Days Children's Charity supports families with children aged 0-18 who are facing financial difficulties.
Katherine Low Settlement, Wandsworth
Katherine Low Settlement (KLS) is dedicated to building stronger communities and enabling people to challenge and find ways out of poverty and isolation.
North Tyneside Disability Forum Ltd., Newcastle
North Tyneside Disability Forum works with and for people with disabilities.
SocietyLinks, Tower Hamlets
SocietyLinks is a community charity providing opportunities and activities to address the needs of disadvantaged people.
Stonebridge City Farm, Nottingham
Stonebridge City Farm is an inner-city farm in a deprived area of Nottingham. The operation of the farm enables the community charity to support over 150 vulnerable, isolated or disadvantaged volunteers (age 14+) on site each week – the majority of whom have a mental health challenge or learning disability.
Youth Leads UK, Manchester
Youth Leads UK is a social mobility charity supporting underprivileged young people aged 14-25 to enrich their skills, reach their potential and influence change.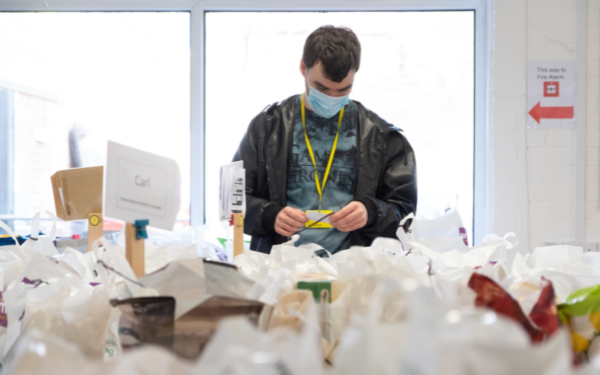 Providing shelter and safety
Bromley Brighter Beginnings, Bromley
Bromley Brighter Beginnings is a volunteer-run charity which helps vulnerable families living in poverty. They provide baby and child-related items such as cots, highchairs, buggies, clothes and shoes to families with children aged from newborn to 18 years old.
Govan Home and Education Link Project, Glasgow
Govan Home and Education Link Project (Govan HELP) is a family support charity based in the heart of the community in the Govan area of Glasgow.
Nottingham Independent Domestic Abuse Services, Nottingham
Nottingham Independent Domestic Abuse Services (NIDAS)'s vision is for women and families to lead fulfilling lives, free from domestic abuse.
Sheffield Women's Aid, Sheffield
Sheffield Women's Aid (SWA) provide safe accommodation for women and families who are experiencing domestic abuse.
Suicide Prevention UK, Bristol
Suicide Prevention UK aims to prevent suicide and support those in mental health crisis in and around Bristol. The charity actively goes on patrol to find vulnerable individuals who haven't necessarily reached out for support themselves.
The Wellspring, Stockport
The Wellspring supports those aged 18+ who are homeless or at risk of homelessness. They offer a place of welcome and sustenance, and provide a tailored response to individuals looking to find and sustain long-term, permanent accommodation.
All these small charities run crucial work in communities across the UK making a big difference to the lives of so many people just like Lauren*.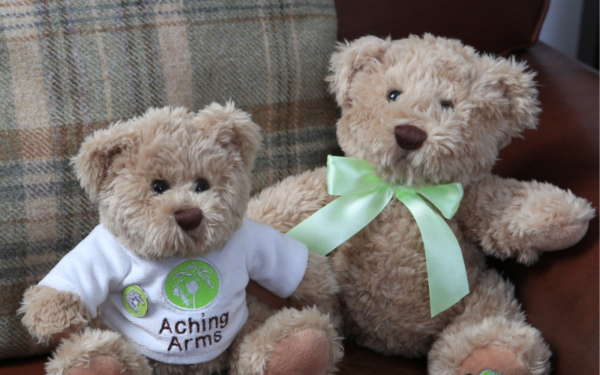 Lauren's story
We need your help to support vital charities just like Aching Arms, London. Aching Arms is a small charity supported by Make Some Noise, that offers comfort and support to bereaved families following the loss of their baby during pregnancy, at birth or shortly after. This is Lauren's story:
Before Lauren's little boy was born, Lauren heard from friends, who had lost their babies, that their arms physically ached to hold their baby again. Never did she imagine that she would experience this pain for herself.
"After having Jacob and only getting to hold him for a few hours, the pain of him not being in my arms was overwhelming. My arms really did ache to hold him again and it was a physical pain, not just an emotional one."
After Lauren lost Jacob, she turned to Aching Arms for support when she heard about the charity through another grieving mother.
The charity provides comfort bears which are given as a gift from one bereaved family to another to reduce isolation. The charity's care team also host a telephone and email support service, and they offer healthcare professional and general workplace training, online support groups and community days.
'I ordered a bear directly from Aching Arms. When my little Elsie-May bear arrived, I just sat, held it and cried. When I am feeling sad or having a particularly painful day, all I have to do is pick up that little bear and hold it. It doesn't take away the pain of losing Jacob, nothing ever will, but there is a soothing and comfort from holding it. It sadly reminds us that we are not alone on this painful and heart-breaking journey.'
Lauren is just one of many people in the UK seeking support after losing a loved one.
Make Some Noise is supporting small charities, like Aching Arms, that provide vital support services in communities across the UK. This includes offering a confidential and safe space to talk, activities and events for improved physical and mental health, as well as expert advice and care.
*Lauren is not her real name.