The Prince of Wales tried his hand at American football when he visited the BIGKID Foundation, a small charity proudly supported by Global's Make Some Noise. 
After a short coaching session from a volunteer at the BIGKID Foundation, Prince Charles threw an American football across Dexters Adventure Playground in Brixton.
The BIGKID Foundation manages a number of programmes, from its American Flag Football activities that encourage self-confidence and self-expression through sport, to the Breaking Barriers Leadership programme helping young people to develop life and career skills aiming to engage pupils at risk of exclusion.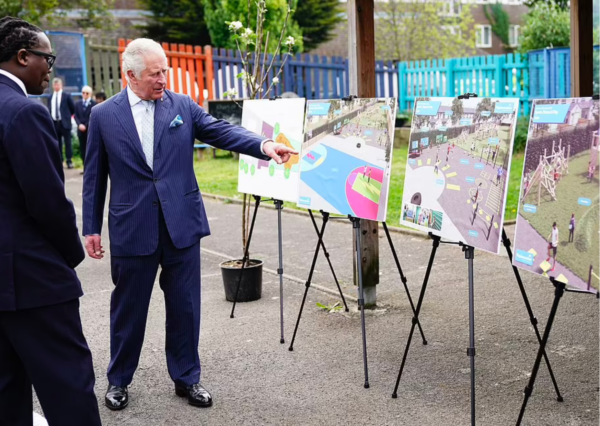 The BIGKID Foundation was founded by Shaninga Marasha and owes its origins to a mentoring project he started in 2000 to support young people facing expulsion from school. After 2 years of working with 10 mentors and 10 mentees, 8 out of 10 mentees remained in school and were re-introduced into the main school population.
While at University, Shaninga and three friends came together with a shared vision: to change the world 1 kid at a time. Initially the group began as a music crew, growing gradually and recruiting volunteers to help it move in a more proactive direction. Their aim was to engage and positively impact young people through their music. Overtime, the focus shifted from music to workshops and activities that taught important life skills which paved the way for the BIGKID Foundation.
Fast-forward to 2022, the small charity is now working in 8 London boroughs, making a real and positive impact across the Capital.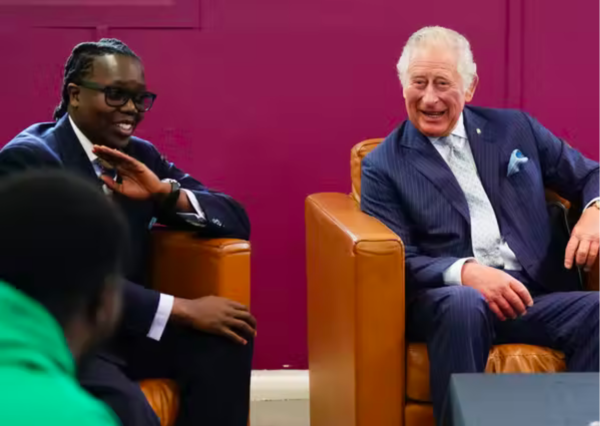 Michelin star chef Michel Roux was also in attendance on the day as an ambassador for the organisation after growing up in the area. He helped to taste and judge some of the young people's impressive canapés which they served up for the occasion.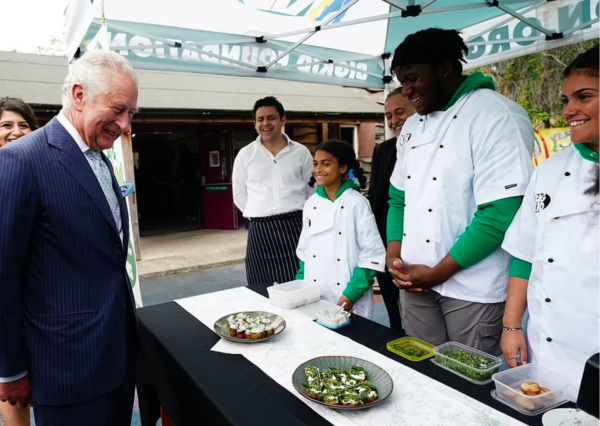 During the visit, Prince Charles sat down with a group of older children and he listened as they discussed how the pandemic had affected their mental health and left them feeling isolated. One young man, who is now a volunteer at the BIGKID Foundation, said that his anger issues had been greatly helped by the charity.
The Prince of Wales asked some young people: "Is it an area here where you have real problems with gangs?"
A young woman replied "yes and no" and said "all the youth violence that happens locally, it is upsetting to see", but she suggested some had taken one path while others had taken another.
Mr Marasha said after the visit: "What we're trying to do here is reach the community, reach young people and create positive pathways for them, give them positive things to do because our goal is to end youth violence. We know in order to do that you have to create a family unit around young people and create opportunities for them."
He described the royal visit as an important acknowledgement of their work: "Just having that co-sign that what we're doing is legitimate and it matters to people of that stature is a big deal for us and a big deal for the young people that we work with."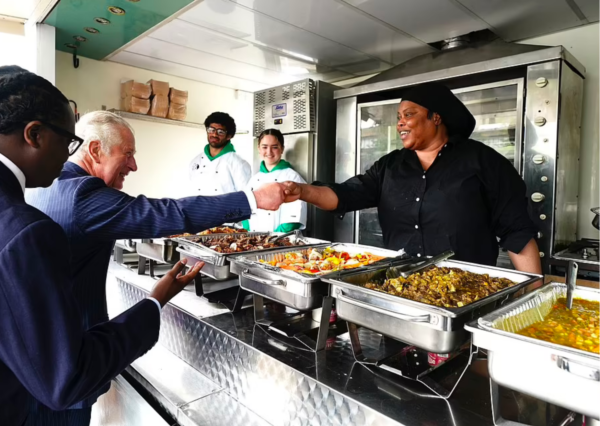 We're proud to support the BIGKID Foundation and the incredible work that they're doing across London.