It's World Autism Awareness Week (Monday 27th March to Sunday 2nd April 2023) and, at Global's Make Some Noise, we're proud to be funding some brilliant small charities supporting people living with autism in local communities across the UK.
Throughout the week, together we focus on sharing stories to increase understanding and acceptance of people with autism, fostering worldwide support.
Let's shine a spotlight on some vital small charities supported by Global's Make Some Noise…
Autistic Minds – Caerphilly, Wales 
Autistic Minds' mission is to empower and equip autistic adults to advocate for themselves, by improving access to support, education, employment and social opportunities so they can reach their full potential and build a more independent life for themselves. Global's Make Some Noise is funding a range of activities and support services for people of all ages living with autism, their parents and families, at Autistic Minds' Community Hub in Caerphilly for a year.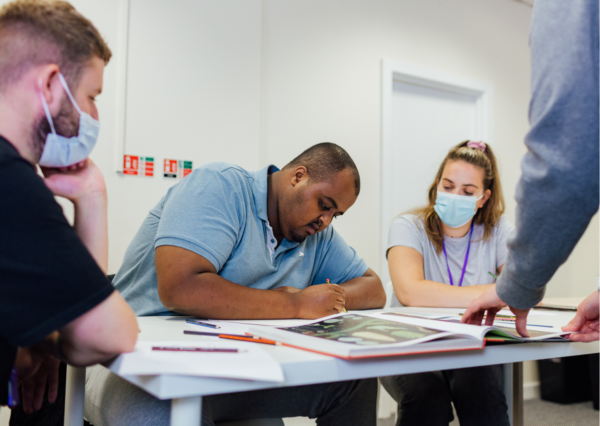 Andrew is supported by Autistic Minds, and this is his story.
"I was referred to the employment support programme scheme provided by Autistic Minds via my work coach at the job centre. I was long-term unemployed, severely depressed and losing hope.
Gareth Tarrant who conducted the programme was incredible. He made myself feel valued, appreciated and supported which boosted my confidence and helped myself with the strength and will-power to do mock interviews, CV writing and social interaction. [I] secured an interview for a Data Analyst role and subsequent employment with the company."
Toucan Employability Project – London, England
Toucan Employment help people with learning difficulties and disabilities into employment so they can live fulfilled and independent lives. Global's Make Some Noise is funding the 'Toucan Digital Literacy Project' for one year, to provide digital training opportunities to people with learning difficulties, disabilities and autism, improving employability skills.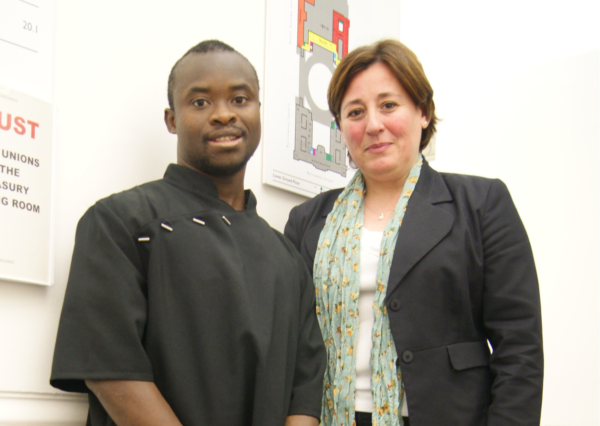 Salif is supported by Toucan Employment, and this is his story.
Salif was struggling to find employment and felt his learning disability was a barrier. At an initial appointment with Toucan Employment, Salif agreed on an action plan addressing all his needs and expressed an interest in the hospitality and catering sector, but lacked experience and skills in this field.
Salif's adviser supported him through the application for a work placement as a Kitchen Assistant. Salif attended an interview workshop and as a result the manager at Kata Kata was very impressed by Salif interview skills and offered him a 6-month supported internship.
Salif is also currently enrolled on a online accredited money management and personal development course which has increased his confidence and budgeting skills.
Devon Link Up – Devon, England
Devon Link Up started in 1991 with the aim of giving people a voice and choice about their lives, supporting people with learning disabilities and autistic people who live in Devon. Global's Make Some Noise is funding the 'Heathfield Farm Freedom Project' for one year, a new centre where people with autism and learning disabilities can engage in meaningful activity and access support on a pathway into work.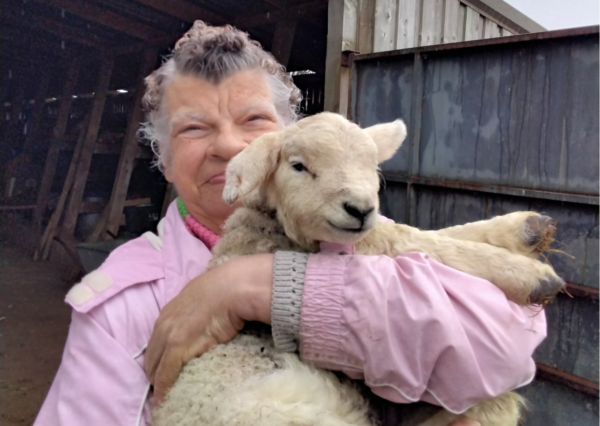 *Ben is supported by Devon Link Up, and this is his story. *Not their real name
Ben is a man who lives alone and he joined Devon Link Up through our quality checking service. Ben struggled during COVID lockdown and became anxious and withdrawn. He stayed in his small flat all day, every day and was struggling.
Ben engaged with staff via the phone and then joined the WhatsApp chat group. He has been able to talk about his concerns and has attended Freedom Sessions at Heathfield Farm. Ben is now gradually returning to his day-to-day activities and has regained lost confidence.
Lots of our vital small charities are supporting people with autism through difficult times, all year round. If you'd like to show your support for them, you can give to Global's Make Some Noise today.