Is your business looking for a charity to support in 2020?
Join our noise-making movement and let the small charities across the UK know that they have your support!
The charities we support are small, but mighty! They work to change the lives of disadvantaged children, young people and their families living with illness, disability or lack of opportunity.
Here are just some of the ways your company can be part of something special…
Become a corporate partner
We'll work with your business to create a bespoke partnership and long-lasting legacy that benefits your company and the children and young people we support.
We're an innovative and forward-thinking charity, and we'll strive to create engaging and impactful campaigns with you!
Selco are supporting Make Some Noise by donating £1,000 every time they open a new branch – and proudly sponsored the Make Some Noise appeal on Radio X.

The team even visited us at Global HQ in Leicester Square on Make Some Noise Day to join the call centre and take donations from Global's radio listeners.

As their official partner for 2020, we'll be working with them on a number of activities and events, providing fundraising support, advice and materials.
Cause-related marketing
For the 2019 Christmas period, the team at Doughnut Time combined a festive dessert favourite with their classic doughnut to create a Vegan Mince Pie Doughnut hybrid!
Doughnut Time donated 10% of the sales of the tasty treat to our charity and sprinkled some Make Some Noise branding to their packaging to spread the word…
Donate a prize
Throughout the year, we have some amazing opportunities to run on-air and online competitions or auction prizes atMake Some Noise Night and other events. These are opportunities your business can be at the heart of!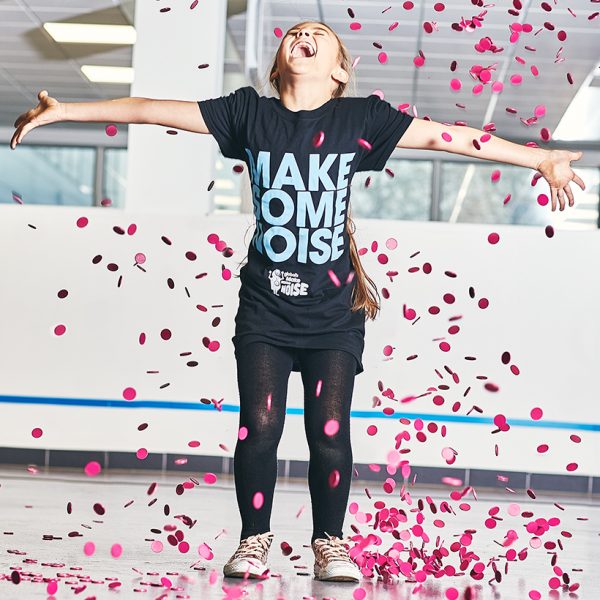 Get involved with Global's Make Some Noise in 2020 and help make the biggest impact possible in communities up and down the country.
Get in touch to find out more about how we can work together by emailing [email protected].