Our impact 2020-2021 
Download our latest Impact Report for 2020-2021 – sharing highlights of our work, thanks to your support!
During a year like no other, we remained committed to working with small charities, helping them to address the growing demand for their services and support people across the country who rely on them.
We provided short-term emergency grants to allow charities to adapt their services and respond to new and immediate needs from those they support. We widened our remit to reach people of all ages, and to provide essential services such as food provision to those who were suddenly going without.
We told stories across our platforms to amplify the work of small charities, raising awareness of those hit hardest by coronavirus.
We worked together with charities to provide guidance and support, while ensuring our funding was flexible and programmes were adjusted to reflect the realities of need, and allow for remote provision.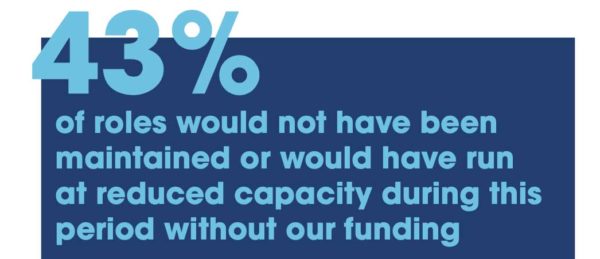 The difference you help us make
Between April 2020 – March 2021, we funded crucial work at 85 small charities across the country, by granting over £2.3 million.
Through this funding, over 34,000 people were able to access mental health and domestic violence helplines, carer support, community projects and employment programmes.
We achieved this alongside supporting 65 charities that were part-way through delivering projects with Make Some Noise funding.
In short, we gave money, we gave a voice and we gave a helping hand to support 150 small charities across the UK.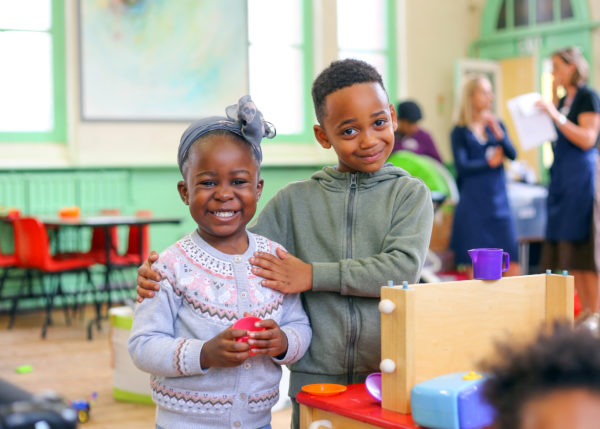 Our impact in numbers
219 vital roles funded at small charities, including nurses and refuge workers, befrienders and counsellors, delivery drivers and prescription collectors
52,000 food parcels and hot meals or vouchers distributed
31,000

one-to-one sessions

of support delivered alongside 1,150 group activities, including mental health counselling, bereavement support, advice and advocacy work, physical care and therapy
4,000 essential items distributed, including clothing, PPE and hygiene products, baby cots and nappies
7 helplines or telephone befriending services funded, reaching 7,750 people living with mental health problems or experiencing loneliness
160 tech devices funded to aid digital inclusion and improve charities' remote services
£67,500 was spent on developing community spaces and gardens to make them more covid- secure and allow for socially distanced support
7,000 nursing hours delivered in hospices and in homes to provide care to people with life-limiting and life-threatening illnesses
Our voice
During our Emergency Appeal in June 2020, we provided awareness-raising opportunities to 25 small charities, meaning their voices could be heard by a wider audience.

"So many people contacted us saying they heard us on the radio – people who knew about us but didn't know we were still operating during COVID, new supporters and new service users who wanted to access our services. It has meant so much to us as a small charity to not only get our name in the public arena but most importantly raise awareness of domestic abuse.

Our website traffic increased significantly the week of the appeal with the most hits on Make Some Noise Day. We cannot put into words what this has meant to us." Trafford Domestic Abuse Services, Manchester
Download our Impact Report to find out more about our 2020-2021 highlights and learn about your impact.